Scot Harvath is fighting a division of The Wagner Group called the Ravens in DEAD FALL.  Many of the members of this brutal group of mercenaries were pulled from Russia's notorious penal colony Number Six. Built along the border with Kazakhstan, the prison dates back to the 1700's. Every criminal at Number Six is considered the worst of the worst and has been issued a life sentence with no parole. Before they even enter the prison, they're blindfolded so that they can't make any mental maps that might help facilitate a breakout. Inside, they are escorted, bent at the waist and handcuffed behind their backs, so they cannot take in their environment and to prevent escape or attack.  They're kept in isolation behind three steel doors, and only allowed out for ninety minutes a day to exercise inside a large iron cage.  They are fed four portions of soup and bread each day. Guards make their rounds every 15 minutes. The prison is also called Black Dolphin, after a sculpture created by inmates which stands in front of the entrance.
Ever the history buff and a warrior, Harvath wanted to pay his respects to the Warsaw Uprising while visiting the Polish capital city in DEAD FALL.  Integral to the story of the Polish rebellion in World War II, the Dirlewanger Brigade was filled with violent criminals, mental asylum patients, and even concentration camp inmates.  The troop was named after an SS Oberführer and personal friend of Heinrich Himmler's – Oskar Dirlewanger, a convicted rapist, known for being a barbaric, mentally unstable alcoholic, child molester, and devotee of sadism and necrophilia.  Under his command, citizens were rounded up en masse and massacred regardless of age or sex.  His namesake unit reported directly to Himmler and was free to operate without oversight or consequence for even the most obscene atrocities. They were used to help quash the Jewish rebellion in the Warsaw Uprising, and were responsible for some 35,000 murders in just one day.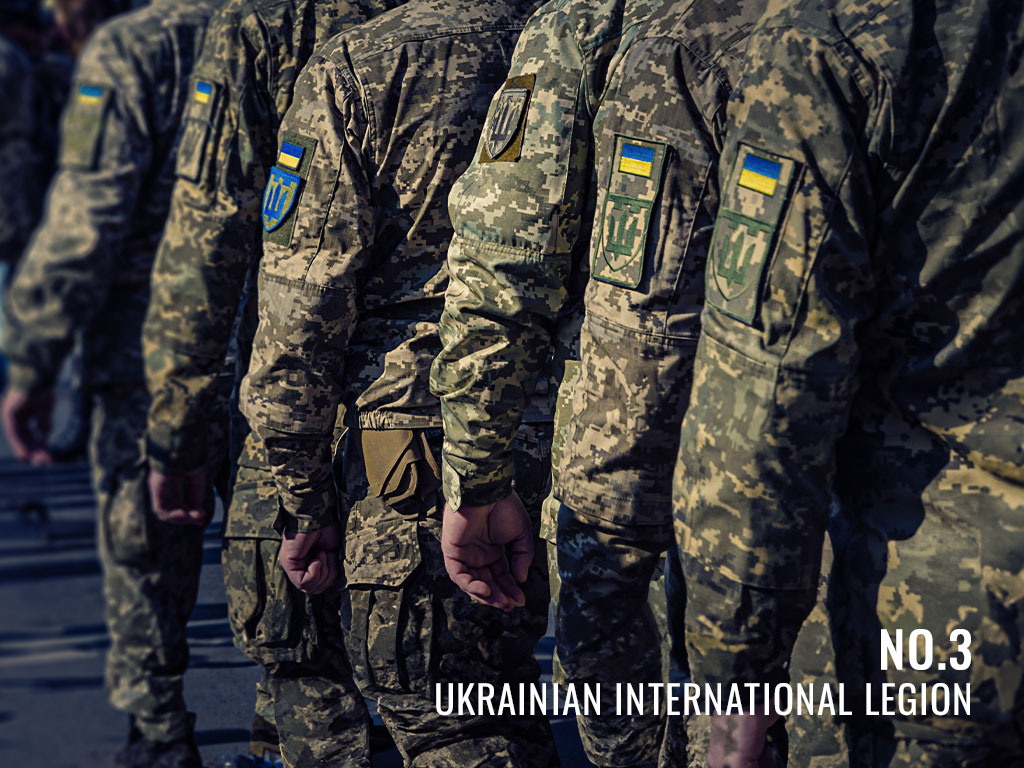 In order to enter Ukraine and complete his mission in DEAD FALL, Scot Harvath is made a Captain in the Ukrainian International Legion's Special Service Group, or Special Forces wing, and is assigned a team from the international legion. Ukrainian President Volodymyr Zelensky created the legion a couple of days following Russia's invasion of his country in February, 2022.  He called on foreigners to volunteer for the Ukrainian Territorial Defense forces, and in two weeks, he announced that more than 20,000 foreign nationals from more than 50 countries had landed in Ukraine to serve in this capacity.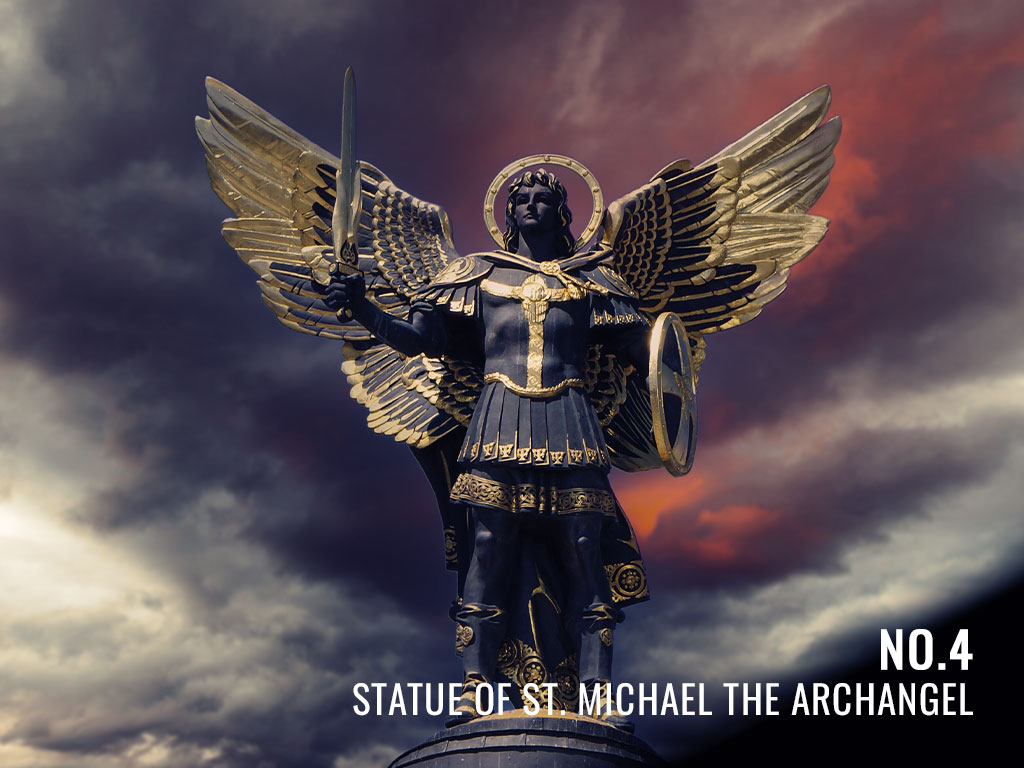 Arriving in Kyiv, in DEAD FALL, Nicholas offered up a prayer for Harvath's safety at the bronze statue of St. Michael the Archangel. Brandishing a sword and shield and towering over the Lach Gates, the patron saint has stood in Independence Square since 2002.  St. Michael is the patron saint of the Ukrainian capital and the divine protector of all of Ukraine.  Originally depicted on Kyiv's coat of arms in the 16th century, in 1969 the Soviet Union replaced his image with chestnut leaves.  The archangel was returned to the coat of arms in 1995, after the fall of the USSR.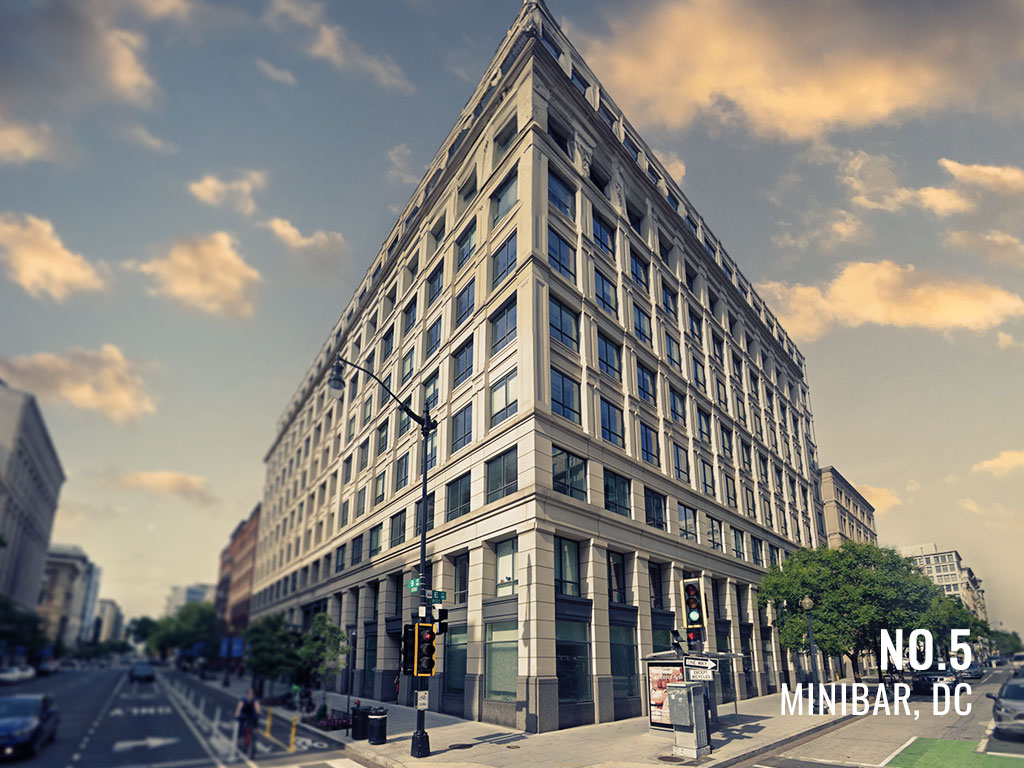 In DEAD FALL, former Senator turned lobbyist Greg Wilson needs something special to lure the Speaker of the House to cancel his Saturday evening plans, so he offers dinner at one of D.C.'s most acclaimed and difficult to get into restaurants – minibar.  Wilson even scores them a table at the two Michelin-starred avant-garde eatery. Part of Jose Andres's culinary empire, minibar is known for its modernist tasting menus of 20+ courses. minibar opened in 2003 in part of another one of Andres's eateries, and expanded to its own space in 2012. Recognized with myriad accolades for its design and its cuisine, Andres and minibar earned their Michelin stars in 2016.