In FOREIGN INFLUENCE, I introduced a new paradigm for warfare – new enemies, new weapons, and new threats to global and personal security. So, this month, I thought it would be interesting to talk with the leader of the security teams who travel with me on book tours and on research trips for each of my novels.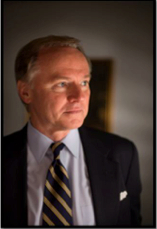 Bob Oatman founded R.L. Oatman & Associates, a firm that specializes in risk assessments, executive protection training and executive protection services for the corporate, government and private sectors. I am delighted Bob was able to be part of the Ultimate Reader Experience this month.
BRAD: I am so fortunate to work with you and your teams, who are some of the most experienced executive protection specialists in the business. When people hear "personal protection" they often think "bodyguard," but there's much more to it than that. Can you please share with my fans what personal protection entails? What types of services do you provide? What is the breadth and scope of your professional training?
BOB: Good executive protection service not only safeguards principals' lives but can also:
save them time
improve their ability to work
protect the company's proprietary information
reduce their stress
increase their quality of life
increase the security of all those they work with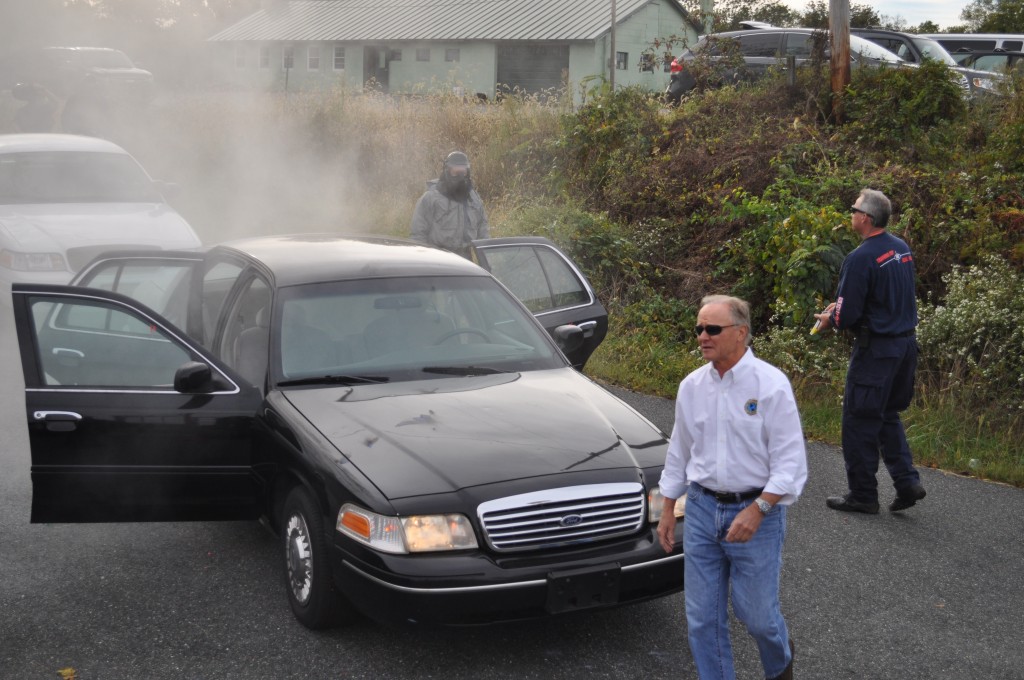 Executive protection can be provided in a low-profile, behind-the-scenes manner. It often works best when EP specialists quietly track risks, carefully investigate the principals' meeting sites and travel destinations in advance, whisk the principals into and out of those sites quickly and quietly, dress like other corporate employees, blend into a crowd scene to watch for potential adversaries, and generally stay near the principal but not so close that they seem like an entourage. In normal workplace settings, executive protection can operate less like a stone fortress and more like a mobile, invisible shield. It is common now for large corporations to provide such protection to their chief human assets, their top executives.
When we train EP specialists, we cover these major topics:
Threat assessment (behavior, threat letters, fluctuating risk)
Advance procedures (reducing the executive's exposure by smoothing logistics; arranging emergency resources, escape routes, safe havens)
Choreography of protection (proper positioning and movement around the protectee)
Firearms (importance of not overly relying on them)
Countersurveillance (watching the watchers, detecting armed adversaries)
Emergency extraction of the principal (especially during foreign travel)
Transportation security (driving skills, proper equipping of the vehicle, use of trained, background-checked drivers)
Lone gunman/active shooter (proper responses)
Home security (physical and procedural measures)
Managing and directing an EP program
BRAD: Like my protagonist, Scot Harvath, you have experience in dignitary protection. What was your most exciting assignment when you headed the Dignitary Protection Team for the Baltimore County Police Department—or at least the most exciting assignment you can tell us about?
BOB: In November of 1979, California Governor Ronald Reagan visited Baltimore County to campaign for President of the United States. At that time the U.S. Secret Service did not protect candidates who were running for President.
As a detective sergeant in our department's Intelligence Division, I was responsible for the protection of visiting dignitaries and elected officials. The department selected me to attend specialized training with the Secret Service at the Washington, DC, training division. The course, called the Special Operations Briefing, is offered tofull-time law enforcement personnel throughout the United States. After the training, I began to rebuild the Dignitary Protection Team with volunteers from within our agency.
The visit of Governor Reagan was a priority protective detail. It began with his arrival at Baltimore-Washington Airport, where our three-car motorcade met him on the private side of the terminal. Our team was supported by uniformed patrol and traffic units. Maryland State Police and Anne Arundel County Police assisted within their jurisdictions.
Governor Reagan was going to spend the entire day at the Hunt Valley Inn for a fundraiser with more than 1,000 people in attendance. He was accompanied by Ed Meese, who would later become Attorney General of the United States. I stayed with the Governor from his early-morning arrival until his late-night departure.
Reagan's professionalism and down-to-earth attitude made the day memorable. During the formal reception line, a young male with a newspaper over his arm had been spotted by one of my lead protection officers working his way through the crowd. Sgt. Joe Bostwick stayed very close to the individual and felt that this person could be a potential threat.
I was standing to the right of the Governor, and the press was taking pictures. Through the nonstop camera flashes, I saw Sgt. Bostwick behind the suspicious individual. In a second they had both moved close to the rope line. The suspicious individual began to move the newspaper from his arm, and Sgt. Bostwick felt there was an imminent threat. He reached from behind the young man, grabbed him in a bear hug, and moved him away from the Governor. Another team member helped move the person to a secure area. The individual had a ticket to the event, and when asked about his suspicious behavior and the newspaper, he said, "I wanted to see how close I could get to this guy without being stopped." What could we do? He was released without charges.
Approximately one month later I was called to the chief's office and received a letter that Governor Reagan had sent to the director of t
he Secret Service, complimenting the agency for their outstanding job in protecting him during his campaign stop in Maryland. The director wrote back, explaining that the protective team was from the Baltimore County Police Department.
I made sure everyone assigned to the protective detail received a copy of the letter. What finer compliment can you receive than being compared the U.S. Secret Service?
BRAD: Among your many accomplishments, you developed and commanded the first Hostage Negotiation Team formed in the State of Maryland, successfully concluding more than 100 hostage-taking incidents. What are the basic rules of Hostage Negotiations? Give us "Negotiations 101,"if you will.
BOB: I had the privilege of being selected to start a Hostage Negotiation Team in 1978. At that time I was a detective sergeant in the Homicide Squad with the Baltimore County Police Department. A week earlier I had been called to a scene where an 18-year-old was holding his mother at knifepoint, threatening to kill her because she found narcotics in his bedroom.
The Uniformed Division had the perimeter secured and was trying to get the suspect to surrender. I entered into a dialogue with the suspect, and five hours later he surrendered.
Our chief, who had been in our agency less than three months, was previously the deputy police chief with the New York City Police Department. The NYPD had been the first agency in the nation to stand up a hostage negotiation team, establishing a new era of policing. I trained under the direction of Lieutenant Frank Bolz and Detective Harvey Schlosberg and took that hands-on education back to my department. There I began to recruit seasoned law enforcement personnel to start the first team in Maryland.
A hostage negotiator needs training and patience to handle these types of incidents. In most cases, time is on the negotiator's side.
The basic rules of hostage negotiation are as follows:
Rule 1: Contain the suspect. For public safety, establish a perimeter that maintains the integrity of the scene. Keep in mind that a SWAT team may be needed for support.
Rule 2: Understand that you are not in charge but are part of the overall mission. The goal is for the suspect to surrender and release any hostages without harm.
Rule 3: Be an active listener. Our team always worked with a primary negotiator and a coach, and we were supported by a trained psychologist.
Rule 4: Establish a rapport. It takes time to build trust and to convey to the hostage taker there is a better way out.
Rule 5: Beware: the most difficult time is the surrender.
I was asked years later during an interview with a news reporter, "What was the worst hostage taking incident you and your team have encountered?" I gave the same response then as I would today: "the next one we are called out on." You never know if a hostage taking will end peacefully or someone will be injured or killed.
My biggest lesson came after I had successfully negotiated about a dozen incidents. I had begun to think this was an exact science. My partner and I were called to a barricaded suspect wanted for a bank robbery. I negotiated for over 13 hours, and the suspect repeatedly threatened himself with a handgun. I believed, as others did, that he did not have the courage to pull the trigger. I was able to get close to him, and the SWAT team was within arm's reach, ready to subdue the individual. As we grabbed the gun and a struggle ensued, the suspect was able to fend off two SWAT team members, and me and he shot himself in the head.
It was a life-changing incident that left me humble and convinced that we really don't know how it will turn out until the end.
BRAD: Not everyone needs a security team, but everyone wants to stay safe and take care of their family. What are some of the practical tips you can offer my readers for staying safe at home and on the road?
BOB: These are some practical tips regarding home security:
Use your alarm system. After a break-in, many material goods can be replaced, but you may never feel safe in your house again. Also, if you use the alarm, you can be relatively sure no one is lying in wait for you inside the house when you return from being away.
Post security signs. A sign won't stop a dedicated adversary, but attackers looking for an easy victim may move along to the next house.
Test your 911 service. Believe it or not, sometimes a 911 call rings to the wrong place, delaying the response to your call for help.
Don't open the door to strangers. This is basic advice, but many home invasions begin when someone simply opens the door to the bad guys.
When driving around town, there are several things to keep in mind:
Don't pull over for an unmarked police car until you have called 911 to confirm that it is legitimate.
If possible, when you get a flat tire, continue to drive until you reach a safe, public place. If you ruin the tire, big deal. People are often attacked—or run over—when changing tires along the side of a road.
If you need to hop a curb to get out of trouble, turn your front tires to the 2 o'clock position, approaching the curb at approximately a 30 degree angle. That way you have a better chance of climbing the curb without bursting a tire.
BRAD: Finally, I have to ask, what is your favorite BRAD THOR novel and why?
Bob: Having read every action-packed novel that Brad has written, my favorite is FULL Black. The number of coordinated terrorist attacks and the goal of destroying the United States kept me turning pages to the end. This book was on target when it was released in 2011, and now, looking back at the Boston Marathon bombing, the book feels even more compelling—the real deal.
I also felt connected to the good-against-evil theme when I read Chapter 64 about a character named Ron Lamat. Much appreciated, Brad.