GEAR
"Hide a knife behind a smile." – Ancient Chinese Proverb

Knife
In the opening chapters of FULL BLACK, Luke Ralston literally brings a knife to a gunfight. Here are a few of my favorite knives that I wouldn't hesitate to bring to any fight.
Designed by James Williams for CRKT, I discovered the Otanashi noh Ken at SHOT show in 2014 and included it in ACT OF WAR. It is truly a work of art! Knowing why and for whom it was designed only increases its value.
Gerber's LMF II was with me when I traveled to Afghanistan to research for THE APOSTLE. The blade is disconnected from the handle in a way that allows you to go through electrical wires without getting shocked. 
I am also a fan of Emerson Knives, especially those with The Wave, a sophisticated and distinctive feature that allows you to open the folding knife as you withdraw it from your pocket.
Anyone who reads my novels knows I am a huge fan of Benchmade knives. I have written about their Mark Lee Glory Knife, given away their 9170 auto triage, designed the Alpha jacket to hold their 176 SOCP dagger, and never leave home without their classic 530 Pardue folding knife.
FOOD & DRINK
"If I had to narrow my choice of meats down to one for the rest of my life, I am quite certain that meat would be pork." – James Beard
BBQ Pork 
In honor of Scot Harvath's favorite sandwich from Johnny Mac's Rib Shack.
Pulled Pork (10 servings)
3-5 lb. port butt or pork shoulder
Brine:
1 C salt
1/2 C sugar
3 T liquid smoke – optional (for a smoky flavor)
Dissolve salt, sugar, and liquid smoke (if using) into 1 gallon of water. Place pork into slow cooker and completely cover with brine. Cover with lid or plastic wrap, and refrigerate for 2 hours.
Slow cooker:
1 onion – cut into 8 wedges
4 cloves garlic – peeled, thinly sliced or smashed
1 C chicken stock
Rub:
1 T ground cumin
1 T ground mustard
1 T chili powder
1/2 C brown sugar
Remove pork from brine and dry thoroughly with paper towels. Leave on a plate. Empty slow cooker. Place onions, garlic and chicken stock in bottom of the slow cooker. Then nestle the brined pork shoulder in slow cooker. Season the exposed pork with your favorite rub (one is provided above).  Cover and cook on low for 8-10 hours, until pork pulls apart. When pork is done, shred meat with 2 forks, being mindful to remove any fat. Optional – add your favorite BBQ sauce and warm through.
Cole Slaw:
1/2 head of red or green cabbage, sliced very thinly
1 large carrot, peeled and shredded
1 t table salt
1/2 onion, minced
1/2 C mayonnaise
2 T rice vinegar
1/4 tsp caraway or celery seeds (optional)
Set up a colander over a bowl to drain cabbage and carrot. Put half of the cabbage and carrot in the colander, sprinkle with ½ tsp of the salt, add the rest of the cabbage and carrot and sprinkle the rest of the salt over the top. Allow to wilt/drain for 1-4 hours. Rinse under cold water, then pat dry with a paper towel. Mix onion, mayonnaise, and rice vinegar until combined, then add the cabbage and carrot and mix well. Cover and refrigerate until ready to serve (up to 2 days). Assemble, as in the photo, with pork topped by cole slaw on your favorite bun.
BEVERAGE PAIRING
"Only Irish coffee provides in a single glass all four essential food groups — alcohol, caffeine, sugar, and fat." – Alex Levine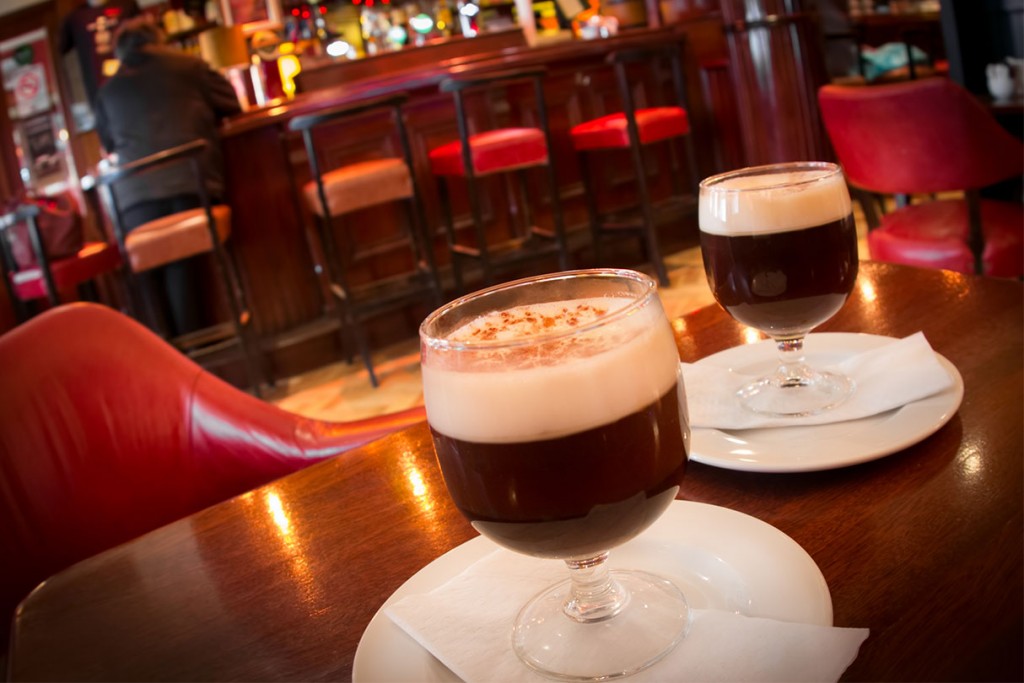 Irish Coffee for Larry Salomon
Recipe per cup
1 C freshly brewed hot coffee
1 T brown sugar
1 jigger Irish whiskey (which equals 1 1/2 ounces or 3 T)
Heavy cream, slightly whipped
Fill a mug with hot water to preheat it, then empty. Pour piping hot coffee into warmed glass until it is about 3/4 full. Add the brown sugar and stir until completely dissolved. Blend in Irish whiskey. Top with the whipped heavy cream by pouring gently over the back of spoon to preserve the layers. Serve hot.
DESTINATION
"When a man is tired of London, he is tired of life; for there is in London all that life can afford. " – Samuel Johnson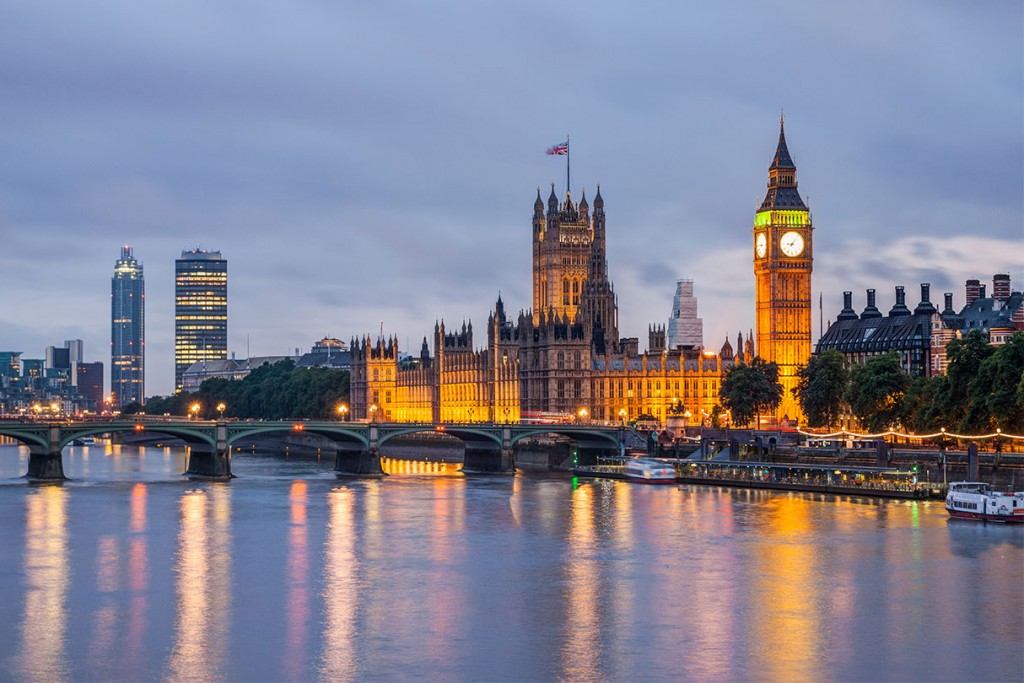 London
London lives up to its position as the seat of an empire, with its architectural and cultural landmarks, museums, markets, and more. Known for its pomp and pageantry, this capital city has become a center for fashion and finance in more recent history.
Here are highlights and tips for getting the lay of the land in London:
Beginning with a Big Bus tour, you are sure not to miss any of the major sites, and have the freedom to hop on and off to enjoy and explore on your own.
London Walks is another terrific option for following in the footsteps of some of the most notorious Londoners and experiencing the life of the city. One of my favorite walks is a Sunday stroll through Old Hempstead Village, historically a haven for artists and one of the most picturesque neighborhoods in town.
Shakespeare's Globe, a reconstruction of the original theater, opened in 1997 and offers top notch entertainment as well as exhibits and educational programming that present an excellent picture of what local life was like in his day.
Beneath the streets, London has a world of its own. The Cabinet War Rooms, where Winston Churchill had his bunker and held 100 meetings between 1940 and 1945, include a transatlantic telephone room and a map room. 
The best souvenir shopping can be found at Camden Market, really a strand of retailers selling arts, crafts, clothing, and foods, and where you're sure to find something unique to the local culture.
For a beautiful and serene escape from the city, within the city, visit Kensington Gardens with its ornamental flower beds and adjacent Hyde Park for wide open green spaces.
Finally, a quick train ride to Oxford is well worth it. You can't miss the namesake university, comprised of 40 colleges, the iconic buildings that represent a full range of English architecture, and the scenery of the quintessential English countryside.
CONVERSATION STARTERS
"Those who would give up Essential Liberty to purchase a little Temporary Safety deserve neither Liberty nor Safety." – Benjamin Franklin
Though BLACK LIST is known for predicting the NSA eavesdropping scandal, the tension between liberty and security is explored in several of my thrillers. Following an airport attack in FULL BLACK, Scot Harvath paraphrases Benjamin Franklin's quote above, recalling that those who trade some of their liberty for a little security, deserve neither and will lose both.
We find ourselves making this tradeoff in airport security lines, turning on our smartphones, or even walking down the camera-studded streets of Chicago or London.
When and where do you find yourself relinquishing your freedoms? What are you gaining in return?
Describe a situation – public or personal — in which you thought this a worthwhile trade. What made it worth sacrificing a little bit of personal liberty?
What do you consider an "essential liberty?" Is the safety or security of anything or anyone significant enough that you would be compelled to sacrifice this freedom?
What are some other current events in which this tension between liberty and safety is a theme?
Extras
Click here to see the Book Club Questions for Full Black.