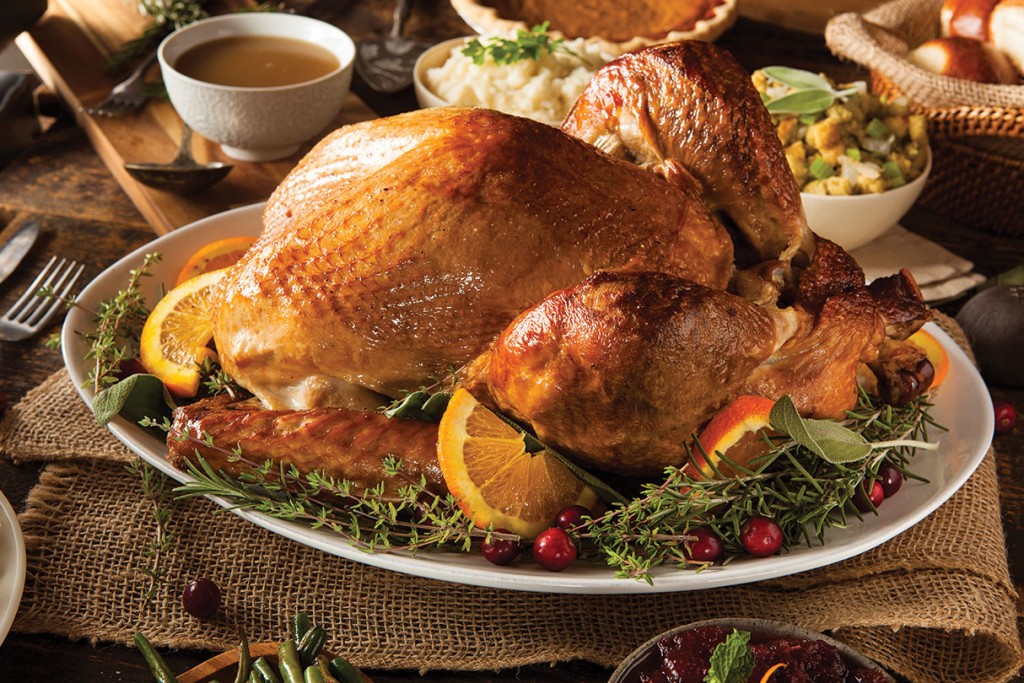 I haven't done one of these before, but I thought it would be fun to share with you what I'll be eating,drinking, reading, and thankful for this Thanksgiving.
Food & Drink
I'm a traditionalist when it comes to turkey. I like it done the old fashioned way – roasted. When you start getting crazy with your turkey recipes, you risk blowing the entire meal – no matter how great everything else is. The turkey is the centerpiece. It's what everyone will remember and what everyone is looking forward to the most. In my house, you don't mess with it. Everything else, though, is fair game. In fact, trying new things is your chance to shine and can make the meal even better.
Here are the new things we'll be trying at my house for Thanksgiving 2015:
Cocktail:
The American Harvest
While this cocktail is technically named "The English" Harvest, I swapped out the London Dry Gin for American-made Blue Coat Dry Gin and renamed it.
Appetizer:
Amazing White Trash Puff Balls
Side Dishes:
Creamy Fried Confetti Corn and Caramelized Onion-And-Gorgonzola Mashed Potatoes
Insanely Decadent Dessert:
Chef Bobby Flay and I stayed at the same hotel in Capri, Italy when I was doing research for PATH OF THE ASSASSIN. He was checking out as I was checking in. In the guestbook he wrote, "Eat American!" I have loved him ever since. Check out his amazing Caramel Apple Cheesecake.
And because there MUST be pies: Try the Salted Caramel Chocolate Pecan Pie and this Black Bottom Pumpkin Pie.
What I'm Reading:
I am astounded by how little we are actually taught in school about the pilgrims. The Plymouth Colony Wikipedia entry alone is an incredible entry point and reads like a page-turning thriller.
To get a better sense for this important piece of history, I am devoting Thanksgiving to reading the award-winning Mayflower: A Story of Courage, Community, and War.
What I'm Thankful For:
I am thankful for so many things. I have an amazing family, incredible friends, and the best readers any author could ever hope for. It is because of you that I enjoy a career that challenges me and continues to bring me joy on a daily basis.
As I reflect upon my blessings this Thanksgiving, know that you are at the top of my list. I will raise a glass of American Harvest to all of you, and say a silent thanks, as I look forward to all of the fun and adventure we will have together in the upcoming year!
Happy Thanksgiving,
Brad