GEAR
"Wherever men need to be protected, Barbours will do it for you." – Barbour brochure, 1908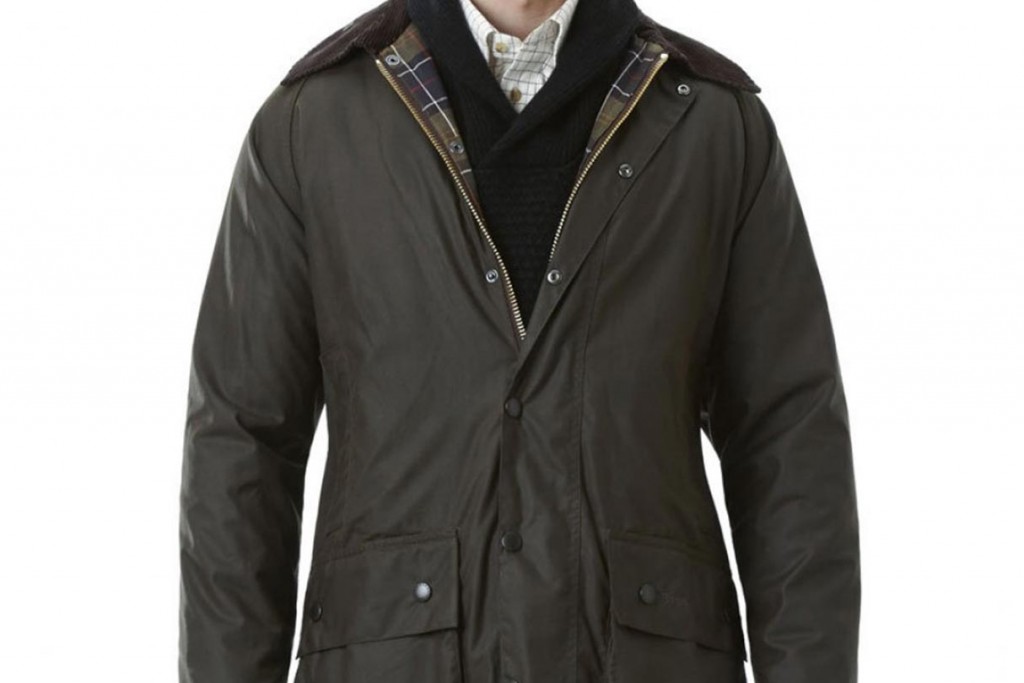 Barbour Jackets
In BLACK LIST, "Reed Carlton escapes his burning home with nothing more than a green Barbour jacket, a change of clothes and a bug out bag." Later in the story, when Carlton and his former colleague Tommy Banks* replicate an operation they had run three decades prior, they relied on advice given to them and their fellow intelligence operatives in the 1980s – "Look for the Barbour jackets." 
Agents were trained to look for the classic green British jackets, if they were in trouble and looking for an ally. The jackets are all-weather and multi-purpose, with pockets for equipment and a subtle, neutral style that doesn't draw attention.
*Banks wears this Beaufort style jacket in BLACK LIST.   
FOOD & DRINK
"You know how I feel about tacos. It's the only food shaped like a smile." – Earl Hickey, My Name is Earl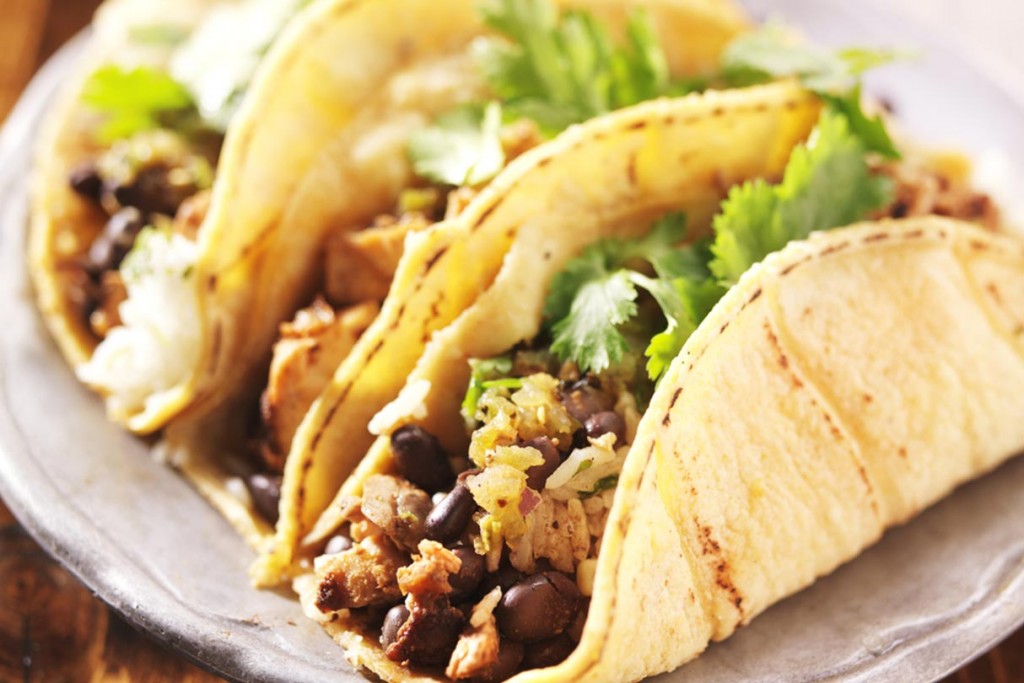 Tacos and Margaritas
2 T Olive Oil

1 ½ C (1 large or 2 small onions-red or sweet) – chopped
2 pounds ground beef
2 T taco seasoning (recipe to follow)
1 14.5 oz can of fire-roasted diced tomatoes – drained
1 15 oz can of black or kidney beans – rinsed and drained
Taco shells – flour or corn
Directions:
Heat oil in a large pan or Dutch oven over medium-high. When at temperature, add onion and sauté until softened, about 4-5 minutes. Then add beef — break it up with a spoon, and allow to brown thoroughly, about 5-8 minutes. Drain off excess fat.
Add the taco seasoning, and mix into beef mixture for about 2 minutes, so that the spices warm and maximize their flavor. Add the tomatoes and beans, reduce heat to low and cook about 5 more minutes. Serve in taco shell with garnishes available.
Garnishes:
Grated cheddar cheese

Sliced avocado

Cilantro

Shredded lettuce

Chopped tomatoes

Salsa

Sour cream
Taco seasoning:
1 T chili powder

¼ t garlic powder

¼ t onion powder

1/8 t crushed red pepper flakes

¼ t dried oregano

½ t paprika

1 ½ t ground cumin

1 t sea salt

1 t black pepper
Mix the spices and keep in an airtight container.
BEVERAGE PAIRING
"If life gives you limes, make margaritas." – Jimmy Buffet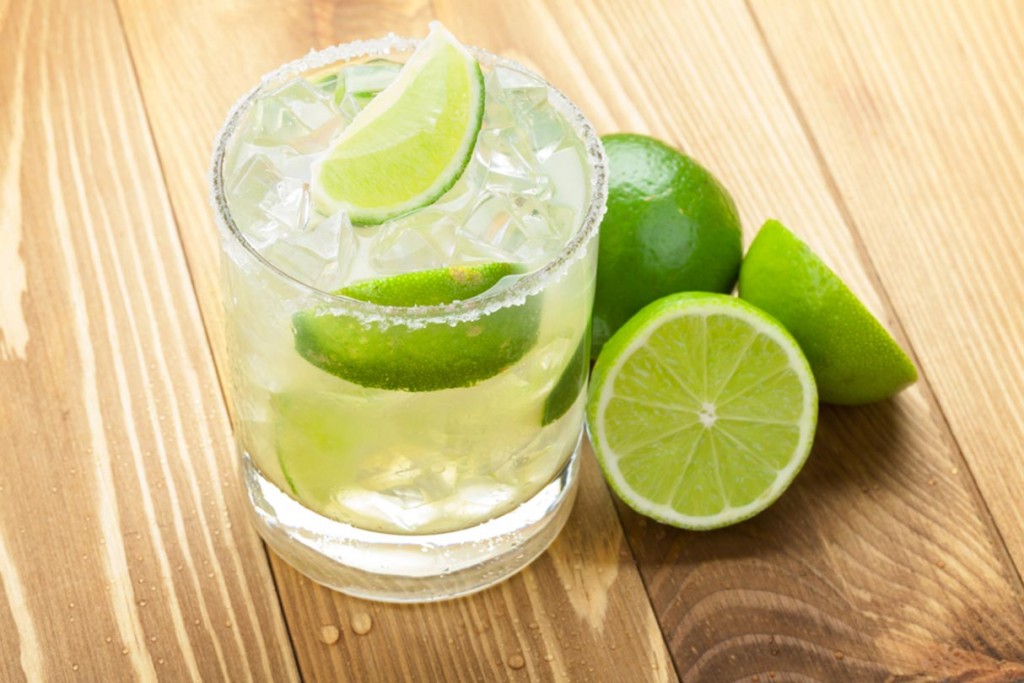 Margaritas
3 limes – first zest, then juice – want ½ C

3 lemons – first zest, then juice – want ½ C

¼ C superfine sugar (other sugars won't dissolve)

Pinch table salt

1 C tequila

1 C Triple Sec
Combine all ingredients in a small pitcher and pour into glasses filled with crushed ice to serve. Serves two.
DESTINATION
"Nobody goes to bed in Madrid until they have killed the night." –Ernest Hemingway, Death in the Afternoon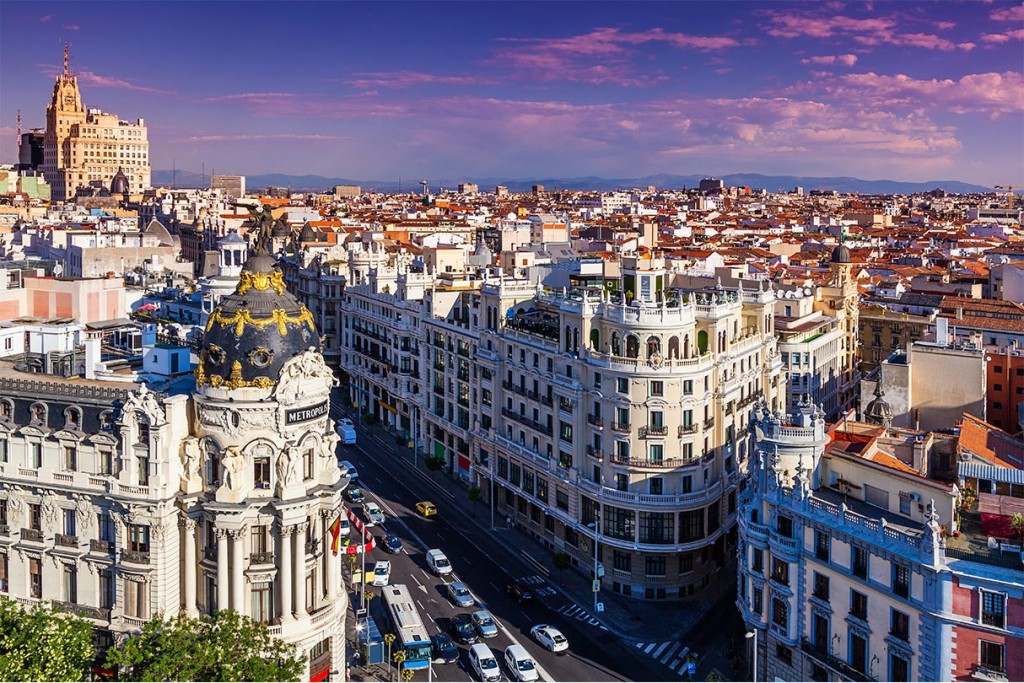 Madrid
Plazas, palaces, and parks dot the landscape of modern Madrid and help preserve its historic feel. Spain's sunny and charming capital city is the seat of the country's government and culture.
Any tour of plazas or otherwise begins at the Puerta del Sol in the heart of the city. This square is a common meeting place and point of departure.  The nearby Plaza Mayor is a magnificent landmark and another popular meeting spot for Madrilenos. This plaza was a center of life in Renaissance Madrid.
Plaza de la Villa is Madrid's oldest square. The buildings surrounding the plaza represent three centuries of architecture, including the old town hall built in the 17th century and a Moorish building that is one of my favorites. Finally, the Plaza de Espana includes a monument to Cervantes, author of the first novel, Don Quixote.
A statue of Felipe the IV, is a focal point in the Plaza of the Oriente outside the Royal Palace. This awe-inspiring palace was based on Bernini's plans for The Louvre and has more rooms than any other in Europe!
For a true get away from the city, escape to Buen Retiro Park for a ride in a row boat, to stroll the winding paths, or to watch the jugglers perform.
A roundup of the city's cultural landmarks would be incomplete without two of the city's most distinctive museums. The National Archaeological Museum reopened in the spring of 2014 after a complete re-design that brings to life the region's premier archaeological collections. The Museo de America exhibits major cultures in the Americas before and after Spanish colonization.
Madrid's, "Golden Triangle," or "Museum Triangle," encompasses three significant museums: El Prado, Museo Nacional Centro de Reina Sofia, and the Thyssen-Bornemisza Museum.   
The Teatro Real opera house makes for a true grand finale for any tour of Madrid. The Opera opened its doors in the 19th century, and the stars on the ceiling depict the sky on opening night. The ceiling tops off a spectacular interior that is the perfect set for the theater of real life and includes original costumes on display. 
CONVERSATION STARTERS
"Civilization is the progress toward a society of privacy. The savage's whole existence is public, ruled by the laws of his tribe. Civilization is the process of setting man free from men." – Ayn Rand
Privacy
The preface to BLACK LIST includes a dire, real-life warning from Senator Frank Church in 1975 about the tipping point at which intelligence gathering can be turned on the people it is intended to protect. During an appearance on Meet the Press, he said: 
"I know the capacity that there is to make tyranny total in America, and we must see to it that [the NSA] and all agencies that possess this technology operate within the law and under proper supervision so that we never cross over that abyss."
As we have learned in recent years, his words could apply to any country on the globe and have only become more relevant.
Do you believe that the entities that gather intelligence today are operating "within the law and under proper supervision?" Why or why not? Give examples.
Why is personal privacy important?
What convenience(s), if any, would you be willing to trade for anonymity?
EXTRAS
Click here to see Book Club Questions for Black List.
Take a look at the research behind the writing of Black List.