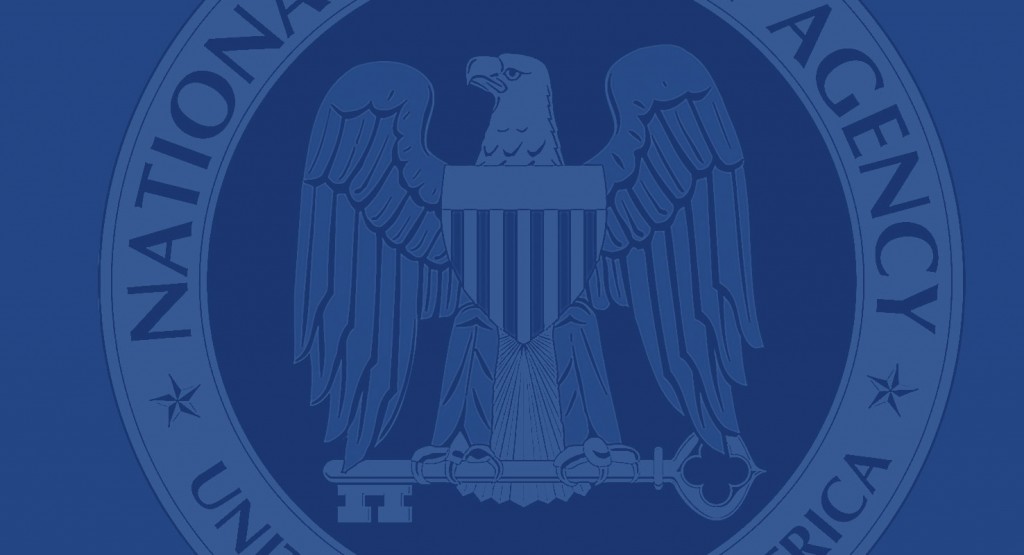 Black List was a fascinating book to research. I have been intrigued with the concept of "total surveillance" ever since I read George Orwell's dystopian novel, 1984.
I love technology – in particular American technology – especially when it's used to defeat bad guys. But as a writer, I couldn't help but wonder what might happen if technology suddenly was used to defeat good guys. That's where the idea for Black List was born.
As I wrote the novel, not a day went by when a new article on "total surveillance" didn't pop up somewhere. Below, I have listed some of the books that were stacked on my desk during the research phase as well as some of the articles that were bookmarked on my computer as I tried to get my arms around a topic that is both incredibly interesting and potentially terrifying.
This is only a small amount of what's out there and I encourage you to research this subject for yourself. Fair warning: it can be overwhelming – like trying to drink from a fire hose. Good luck!
Books:
The Shadow Factory: The NSA from 9/11 to the Eavesdropping on America by James Bamford
Search & Destroy: Why You Can't Trust Google Inc. by Scott Cleland and Ira Brodsky
IBM and the Holocaust: The Strategic Alliance Between Nazi Germany and America's Most Powerful Corporation by Edwin Black
Ghost: Confessions of a Counterterrorism Agent by Fred Burton (This excellent book is where I got the idea for the jacket-switching scene in DC)
America the Vulnerable: Inside the New Threat Matrix of Digital Espionage, Crime, and Warfare by Joel Brenner
Cyber War: The Next Threat to National Security and What to Do about It by Richard A. Clarke, Robert Knake
Articles:
Cyber attack 'could fell US within 15 minutes'
Renewed Concern Over 'Digital' Pearl Harbor
Government Simulates Cyber Attack for Training
False Flag Cyber Attack Could Takedown The Internet
Ex-U.S. spy chief says may take crisis for new cyber law
Pentagon: Offensive cyber attacks fair game
Post-September 11, NSA 'enemies' include us
NSA Is Building the Country's Biggest Spy Center (Watch What You Say)
Former NSA employees admit gov't is gathering data on… you
The NSA Is Building An Artificial Intelligence System That Can Read Minds
Big Brother is Eyeing Us – For Good or Evil?
Supreme Court Justice Warns of Orwellian Government
DHS Launches 'Minority Report' Pre-Crime Detection Program
14 New Ways That The Government Is Watching You
Surveillance and The Digital Panopticon
New Street Lights To Have "Homeland Security" Applications
Facial recognition technology poses privacy concerns
At least 63 active drone sites around the U.S.
Groups Concerned Over Arming Of Domestic Drones
Google, Twitter and Facebook co-opted for surveillance work
How I tracked down an entire family from one Tweet
Facebook admits watching its members – even when they have logged out
Keep Your Hands Off My FaceBook, George Soros
Google voice = Free voiceprint recognition for NSA
DHS Opens New National Cybersecurity & Communications Integration Center
DHS Mulls Massive Surveillance Across the U.S..
DHS Monitoring Journalist Activity Online
Microsoft Executive Tapped For Top DHS Cyber Post
FBI quietly forms secretive Net-surveillance unit
5 Things You Should Know About the FBI's Massive New Biometric Database
NSA has massive database of Americans' Phone Calls
NSA warrantless surveillance controversy
This Week: Appeals Court to Weigh NSA Dragnet Surveillance
The new technology at the root of the NSA wiretap scandal
Why computer-automated mass surveillance is a bad idea
Director of Federal Cybersecurity resigns over NSA dominance
RFID: Tracking everything, everywhere
Feds at DefCon Alarmed After RFIDs Scanned
OnStar Begins Spying On Customers' GPS Location For Profit?
With Apple's Operating System You'll Be Stalked Like Never Before
Website can find your exact location with your phone number
Police can now steal cell phone data "without the owner knowing."
HTC's EVO 3D, EVO 4G and Thunderbolt Android phones leak information
Software capable of tracking all actions found on Smartphones
The FBI is on your cell phone. Do you care?
DOJ Document Shows How Long Telcos Hold Onto Your Data
U.S. Government Requests for Google User Data Spike 29% in Six Months
DOJ Proposes Letting Government Deny Existence of Sensitive Documents
In praise of chaos: Government Internet control should be resisted
Internet 'kill switch' proposed for US
House cybersecurity bill would establish federal overseer
Cyberwar Hype Intended to Destroy the Open Internet
Watching Big Brother: Privacy Board Delayed
Who Was Behind Net Neutrality?
Details of Secret Government "Kill List"
U.S. Citizens to be designated as "enemies" during collapse
The Last Roundup: Main Core Database
Brookings: Digital Storage as an Enabler of Authoritarian Governments
Europe proposes computer "Black Box" to track web history
Europe pushes for mandatory Internet ID
Did U.S. Technology Aid Bloody Crackdown on Syrian Dissidents?
Do You Like Online Privacy? You May Be a Terrorist
New York Legislation Would Ban Anonymous Online Speech
U.S. Tracking "Infectious" Ideas Online
Manhunt Inc.: Firm 'Tags' Terrorists for Special Ops
Why are we so willing to share ourselves with Google, Facebook and our government?