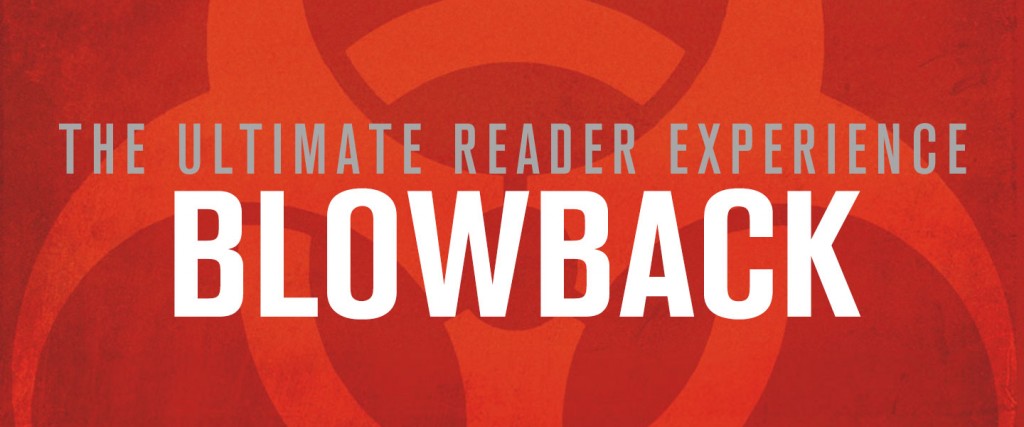 "Going to the mountains is going home…" – John Muir
Gear
When Scot Harvath and Jillian Alcott head out for their icy, Alpine climb in BLOWBACK, they're fortunate to find some of the best gear available. Here are some of Brad's favorite pieces from Scandinavian sports gear manufacturer HELLY HANSEN that'll have you covered – from head to toe – for any Alpine adventure!
"I cook with wine. Sometimes I even add it to the food!" – W.C. Fields
Food & Drink

Lobster Rolls
Ingredients:
4 lobster tails (fresh, or thawed from frozen)
1 C English cucumber – finely diced
¼ C mayonnaise
½ T fresh tarragon – minced
2 small scallions – thinly sliced
1-2 t fresh lemon juice – to taste
salt and pepper to taste
1 New England style hot dog bun per lobster tail
2-3 T unsalted butter – softened
pickles and potato chips to serve on the side
Directions:
Preheat oven to 400 degrees. Split the soft side of each lobster tail shell (use kitchen shears). Place lobster tails split side up on a baking sheet, place in oven, and roast for 8-10 minutes, until the lobster is opaque. Let rest and cool.
Mix cucumber, mayonnaise, tarragon, scallions, lemon juice, salt and pepper. Remove lobster meat from shells, and cut into ½ inch dice. Combine with mayonnaise preparation.
Pre-heat a skillet or griddle on medium-low heat. Lightly butter both sides of the New England style buns. Place buns into skillet, cooking approximately 2 minutes per side to lightly brown, then sprinkle lightly with salt. Divide the lobster mixture evenly into the buns, and serve alongside pickles and potato chips. Lemon wedges are a great garnish.

White Wine – Le Montrachet
MONTRACHET VINEYARD is the crown jewel of the Burgundy region. Montrachet produces what many consider to be the greatest dry white wine in the world and the ultimate expression of the Chardonnay variety. It sits in the center of five Grand Crus clustered around the Mont-Rachet hill in Burgundy that produce some of the most expensive and rare wines available.
Alternate beverage pairings:
If you don't happen to have a bottle of Montrachet lying around, a chilled rose wine can pair well with lobster rolls. For the ultimate summer picnic, a cold, light wheat beer is a terrific choice. ALLAGASH BREWING COMPANY (WHITE)and GOOSE ISLAND BEER COMPANY (SOFIE) make two of my favorites.
"Though we travel the world over to find the beautiful, we must carry it with us, or we find it not." – Ralph Waldo Emerson
Destination

Austrian Adventure: Salzburg and the Salzkammergut
Salzburg is known as much for Mozart and the Sound of Music as for its baroque architecture and Alpine backdrop. Salzkammergut is a resort area that stretches eastward from Salzburg, along the Alps toward the Dachstein mountains. The entire area was built on salt, hence the names Salzburg, "Salt Fortress" and Salzkammergut, "Estate of the Salt Chamber."
SALZBURG SITES
SALZBURG'S GLOCKENSPIEL, located just of the Mozartplatz, is one of the city's top attractions. Don't miss a chance to hear 35 bells play each day at 7:00am, 11:00am, and 6:00pm.
SALZBURG DOM, or Salzburg Cathedral, was built in 767, rebuilt in 1181 following a fire, and then rebuilt again in the 17th century in the Baroque style. Mozart was baptized here, and years later served as court organist.
ST. PETER'S CEMETERY'S wrought iron gates are often recognized from a famous scene in the Sound of Music. St. Peter's is the oldest Christian cemetery in Austria. The adjacent Catacombs include the Common Grave, which contains the remains of Johan Haydn's brother and Mozart's sister, Nannerl.
SCHLOSS MIRABELL, or Mirabell Palace, today houses the city's administration offices, including the Mayor. It is most famous for its magnificent gardens and the Marble Hall, an elaborate Baroque gallery.
MUST- SEE STOPS IN SALZKAMMERGUT
HALLSTATT
Prehistoric Museum houses salt-preserved archaeological finds dating back to 800-400 BC.
Parish Church dates back to the early 17th century, and includes a bone house filled more than 1200 skulls!
Salt Mine is the oldest in the world. It is reached by funicular railway. Visitors then travel 3500 feet into the mountain and have the opportunity to slide 64 meters down to an underground lake that s world of its own.
OBERTRAUN
Dachstein Caves include the Ice Cave where summertime classical concerts are spectacular thanks to the amazing acoustics!
"People never improve unless they look to some standard or example higher and better than themselves." – Tyron Edwards
Conversation Starters
Role Models
Scot Harvath is fortunate to have people who care enough about him to offer sound life advice in each of my novels. Mentorship and advice, solicited or not, come into play in BLOWBACK, as Harvath explores who he is as a man, an American, and an operative.
Would Scot Harvath be a good role model? Why or why not?
Who (from history or present day) would be a good role model for Scot Harvath?
Who have been your role models?
What have you learned from them?
When have you been a role model to others?
What are the challenges to being a role model?
What is the best advice you have ever been given? 

Did you take it?
Extras
Click here to see the Book Club Questions for Blowback.