GEAR
"The only place success comes before work is in the dictionary." – Vince Lombardi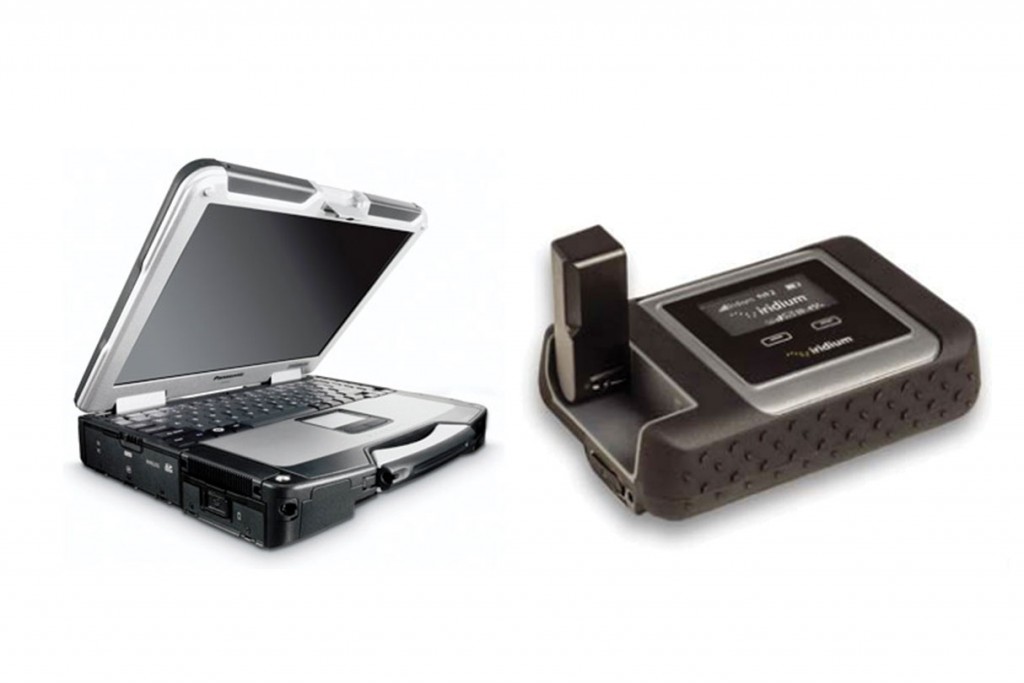 The Ultimate Telecommuting Experience
In CODE OF CONDUCT, we find Scot Harvath in places he's never been before. When his mission takes him into the heart of the Congolese jungle, he brings a rugged laptop and a mobile satellite tower to ensure he stays connected on the job:
Designed for use in the most extreme conditions, I know people who have taken the Toughbook 31 mobile computer from Panasonic into some of the world's most dangerous places. Not only do they look cool, but they also feature magnesium alloy cases for maximum durability at minimum weight. The rugged Toughbook 31 can survive a 6-foot drop while offering a daylight readable touch screen and LCD film protector. The shock-mounted hard drive is removable and the battery life lasts an incredible 18 or 27 hours!
I enjoy having Harvath use the latest and greatest in technology. I wanted to take his personal communications gear to the next level in CODE OF CONDUCT and so issued him an Iridium GO! The tiny Iridium GO! connects to the Iridium satellite network, from anywhere in the world, and creates a WiFi voice/data hotspot for your smartphone and up to 5 mobile devices. With an Iridium GO! Harvath can stay in touch with anyone, anytime, from anywhere his operations take him.
FOOD & DRINK
"To eat is human, to digest–divine." – Thai proverb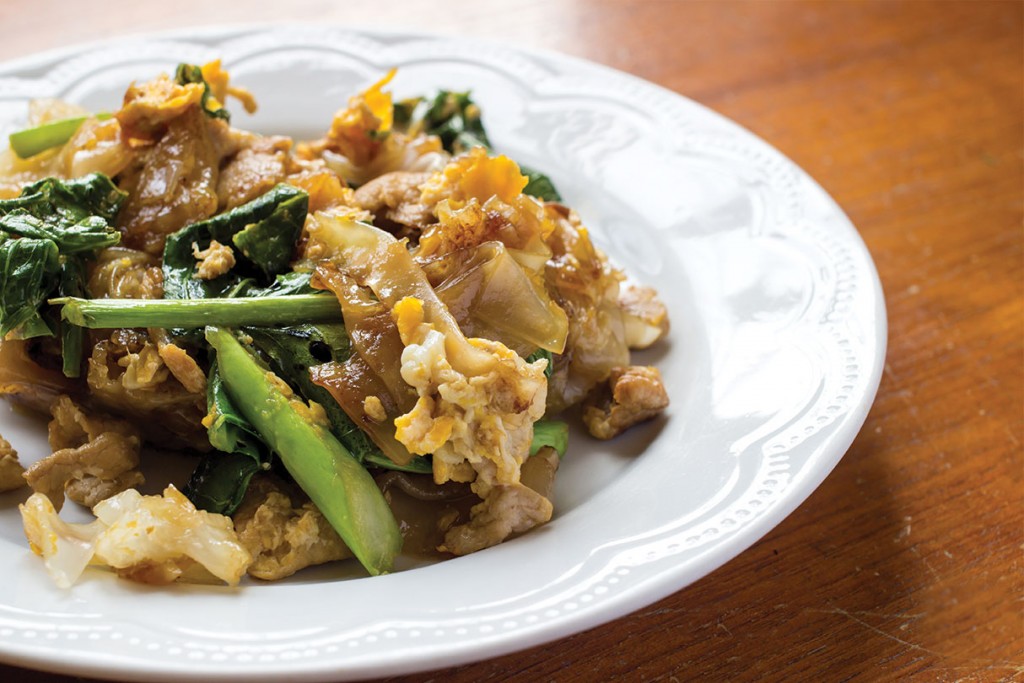 Pad See Ew (In honor of Harvath's takeout meal with Nicholas, and one of Brad's favorites)
2 Chicken breasts-sliced into thin, bite-size pieces
2 eggs- 1 egg separate the white
2 cloves garlic-minced
½ shallot – minced
2 T soy sauce
8 oz package wide rice noodles-dried or fresh
1 t salt
1 ½ C broccoli, cut into bite-size florets
2 T vegetable oil
4 T soy sauce + 1 T brown sugar-mix until sugar
dissolves
1 T oyster sauce
Chopped scallions for garnish
In a large bowl, mix egg white, garlic, shallot, and 1 T of the soy sauce mixture. Add the chicken to the mixture and combine. Season with freshly ground black pepper.
Cook noodles as instructed on the package. Drain.
Bring a medium pot of water to a boil, add the broccoli and salt. Cook broccoli until all of broccoli is bright green- about 1-2 minutes. Set aside on a plate to drain.
Heat a wok or 12 inch pan with 2 T oil to medium. Add the chicken and stir constantly while the chicken cooks, until chicken is no longer pink. Make a well in the center, add the remaining soy sauce and noodles and toss them until well-coated 1-2 minutes. Make another well in the center, add the remaining egg and left over yolk-stir constantly until cooked. Add the broccoli and mix all together for 1- minutes.
Add scallions for garnish and serve immediately.
Primus Beer
"Show me how you drink and I will tell you who you are." – Emile Peynaud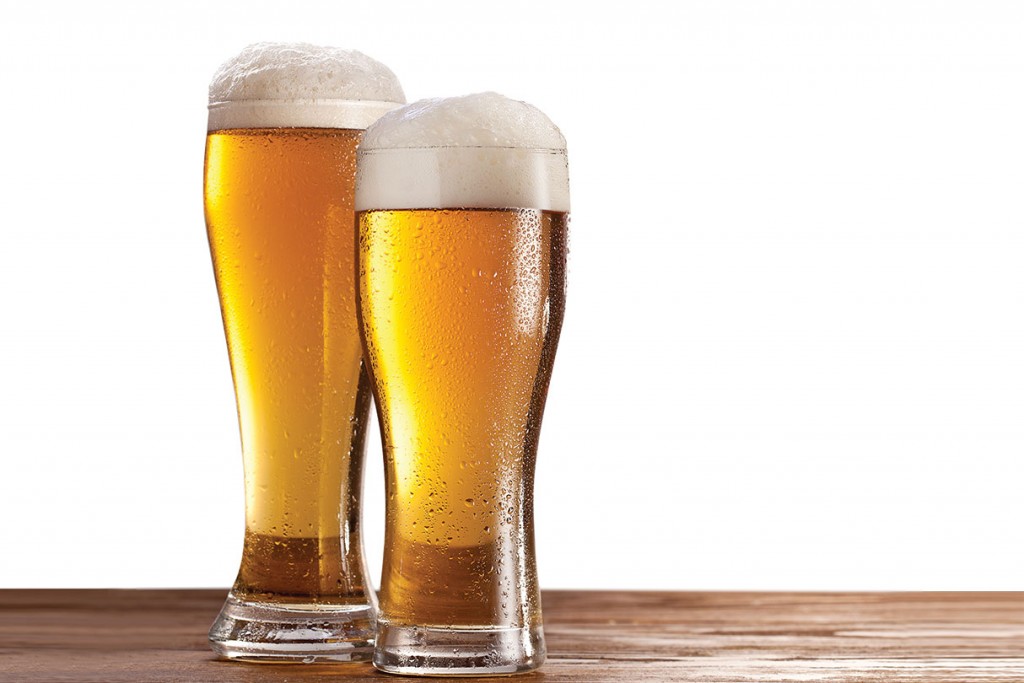 Scot Harvath often enjoys a beer to wind down. Not surprisingly, in Congo, he grabs some Primus beer. Primus has been brewed in Congo by the Bralima Brewery, a division of Heineken since 1923. Bralima has maintained a presence in Congo throughout the country's turbulent history, and their logo is based on the national flag.
The local brew is a golden lager similar to Belgian and American lagers such as Yeungling. These beers pair well with savory Asian dishes such as the Pad See Ew in CODE OF CONDUCT.
DESTINATION
"Swiss cities remind me of the kid at high school who's great at sports, has perfect hair, the best girlfriend, and the teachers all love him. He's just too perfect." – Rick Steves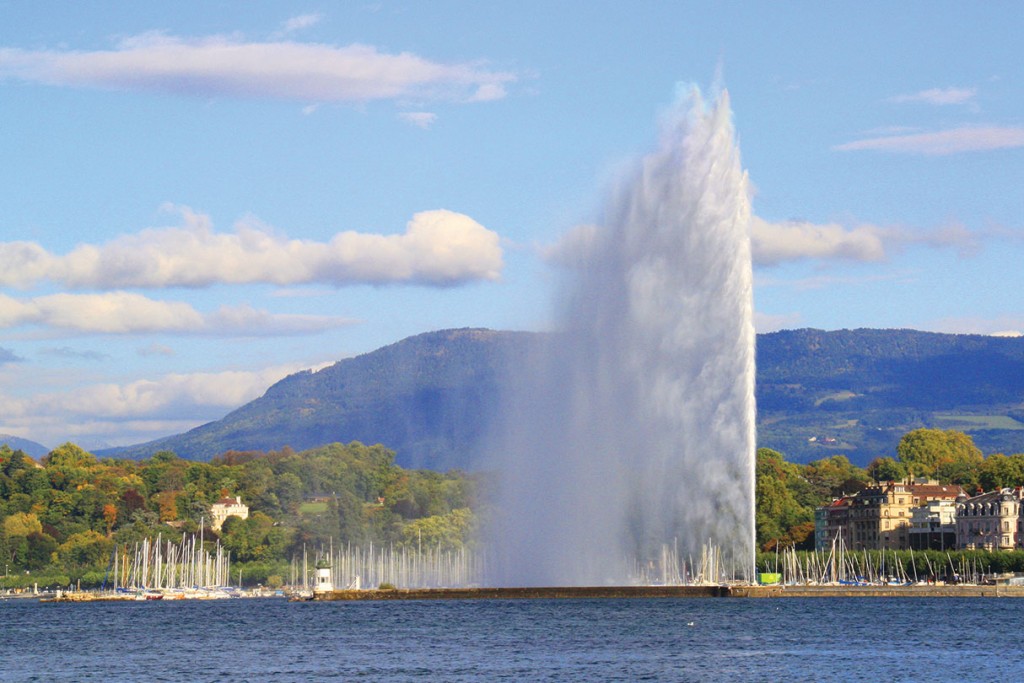 Geneva, Switzerland
On the shores of Europe's largest lake (45 m long, 8 m wide, 1,000 feet deep), that is shared by France and Switzerland, Geneva is not only picturesque, but also a global center of banking and government. With its history and beauty, Geneva makes a perfect backdrop for CODE OF CONDUCT.
A great place to center yourself and get a sense of the city's history and geography is Geneva's oldest residence, dating back to the 14th century. My favorite part of the Maison Tavel is the apartment that depicts life in the late 18th and early 19th centuries. In the attic is a scale model of Geneva circa 1850.
International Red Cross and Red Crescent Museum
Most of the world's museums are experienced with one's eyes. This museum is experienced with the heart. It is the most moving museum I have visited, because it pays tribute to man's relationship–and service–to his fellow man.
Set in the Palais des Nations, the United Nations Office at Geveva hosts more than 10,000 meetings and 10,000 visitors each year. Tours are available in 15 languages and explore the global history and mission of the U.N.
John Calvin's sermons delivered here in the 16th century were central to the Protestant Reformation. The cathedral, on this site since the 4th century, today boasts a neoclassical façade that replaced the original Gothic one. Only some stained glass windows remain from the days of the Reformation. Among the most intriguing attractions here are the ruins on the very bottom level that date back to the Roman Empire.
This masterpiece of Byzantine-Muscovite style is an architecture lover's delight. In the quiet Les Tranchées neighborhood, the church stands on the site of a former Benedictine monastery. Dostoevsky's daughter was baptized here and today thousands of Russians and other Orthodox Christians make this their place of worship.
Works from the late impressionist period masters are on display at this art museum housed in a beautiful 19th century palace. Besides the paintings by the likes of Monet and Chagall, one of the things I like best about the Petite Palais is its intimate scale.
A tribute to Geneva's watchmaking industry, The Flower Clock was for five decades the largest display of its kind. It still boasts the world's largest second hand and is formed by more than 6,000 flowers.
Where Lake Geneva meets the Rhone River, more than 130 gallons of water burst 140 meters into the air. The fountain operates every day and, for those willing to risk getting drenched, it can be reached via a stone jetty from the shore.
(In CODE OF CONDUCT, Pierre Damien's Quai du Mont-Blanc apartment has a beautiful view of Lake Geneva, including the Jet D'Eau.)
World's Longest Wooden Bench: The Marronier de la Treille
The longest wooden bench in the world, at 413 feet and made with 180 boards, twists and traces the perimeter of La Treille Park, a lovely green spot to relax after a long day.
A boat ride on Lake Geneva is a must. One of the top attractions on the lake is an island castle, Chateau Chillon. Lord Byorn set his poem Prisoner of Chillon here and carved his name on a pillar in the dungeon. It is one of the best maintained and preserved castles in Europe and is wide open for exploration.
Bonus:
Café de la Gare in the Hotel Mon Brillant
Helena meets Bentzi in this 1900's style Parisian brasserie in Geneva located on a quiet corner behind the train station. They sit near the back, beneath the beautiful stained glass ceiling.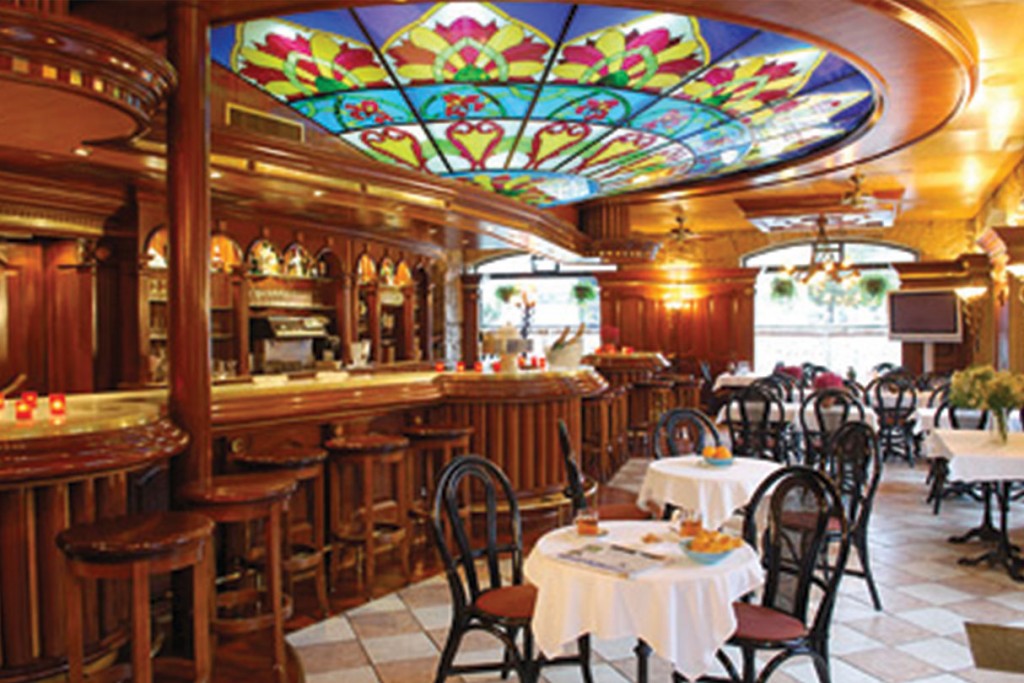 CONVERSATION
"Beliefs have the power to create and the power to destroy. Human beings have the awesome ability to take any experience of their lives and create a meaning that disempowers them or one that can literally save their lives." –  Tony Robbins
Beliefs & Values
The villain in CODE OF CONDUCT experienced a conversion of sorts in his forties. Earlier in his life, Pierre Damien was a successful businessman and generous philanthropist. Then, a series of scholarly works twisted his value system and his life's work became the advancement of an evil agenda.
Over the course of a lifetime, we all evolve in our thinking, continually evaluate our priorities, and adjust the trajectories of our lives. Our human experience is shaped by, among other things, the people around us and the information we consume.
When in your life have you experienced a shift in your thinking? Who or what most influenced that shift? Can you pinpoint a moment, a conversation, or a written material that sparked the change? What are your core values? How have they evolved over time? What specific incidents precipitated changes to your beliefs? The change in Pierre Damien was a drastic one. Have you ever witnessed such a change in anyone close to you? What caused the change and what were the implications? How do you put your values into action? What are you doing to change the world or the world around you? What would be your personal mission statement?