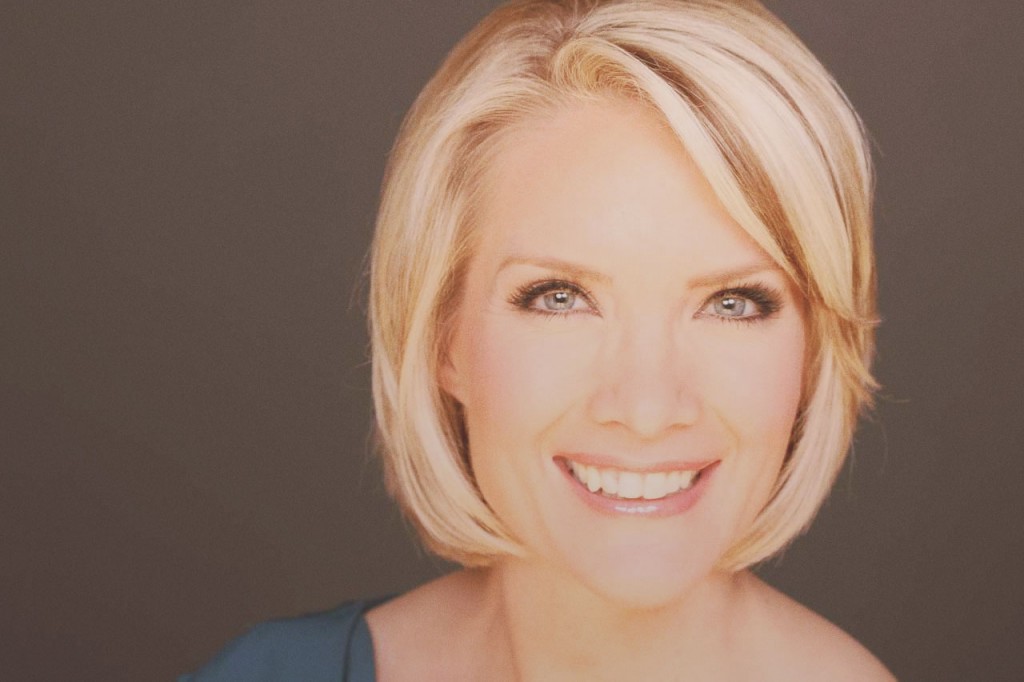 Dana Perino
Former: White House Press Secretary for President George W. Bush
Current: FOX News contributor, and host of "The Five"
With our Ultimate Reader Experience novel for March being STATE OF THE UNION, I thought Dana Perino would be the perfect person to speak with and she has graciously agreed.
Dana served as White House Press Secretary from 2007-2009, is co-host of "The Five" on FOX News Channel and is also a FOX News contributor. She is a patriot and an important voice in the American political discourse. I am proud to call her my friend.
I know many of you are big fans of Dana's, so let's get right to the questions:
BRAD: My thriller, STATE OF THE UNION opens with the president facing an unthinkable threat to the nation. In front of him are two folders containing two totally different State of the Union addresses. In the novel, the president struggles with how much to share with his fellow Americans and whom he can trust. What can you share with us about the process of preparing the President's State of the Union address?
DANA: The State of the Union speech actually follows, usually, the drafting of the President's budget. That's because the budget lays out the priorities, and any new programs or reforms have to be set before the State of the Union can be written. I would say that your novel is MUCH more interesting than the real process where you have people lining up in September to lobby the president and senior staff for their issues and for the coveted mention in the speech. I am troubled by the struggle for transparency while also doing what is necessary to protect the country from threats; especially terror attacks (be they physical or cyber, which seems increasingly more likely to happen). President Bush pushed back against what he called "kitchen sink" speeches – he liked to have one or two themes, hit those hard, and then move on to provide details in the following days. Long speeches are usually not good speeches, and he knew that.
BRAD: I enjoyed creating several tense scenes throughout the book between the president and his press secretary. How would you describe the relationship between the U.S. President and the White House Press Secretary? How much insight did you have regarding the information the President was weighing on a daily basis?
DANA: I can only speak from my experience, but I would say that perhaps the person who best described the relationship between President Bush and me was Mrs. Barbara Bush – she said, "I talked to George about Dana, and I talked to Dana about George. And what I will tell you is that loyalty goes both ways." That still makes me tear up, because it is so true. He and I could make eye contact and communicate a message to one another – we were very close and he trusted I had his and the country's best interest in mind. He allowed me to be in as many meetings as possible, and better yet for me – and for the press I was working with – he sought my counsel. I'd like to say that often I was persuasive with him, but even if I wasn't, I knew that I'd been given a fair hearing. The reason this was good for the reporters covering the president is that they knew when they asked me something I could speak with authority because I'd been an eyewitness. The relationship that he and I had was very special – I can't say it was completely unique because every press secretary finds the best way to work within the White House.
Not only was he my boss, he was a wonderful manager and friend. For example, I'm the kind of person that worries to death if I ever get called to the principal's office – I always thought I'd done something wrong when that was hardly ever the case. President Bush knew me well enough that if he summoned me he would say, "And tell her nothing is wrong." To me, that was so thoughtful, and it makes me laugh because now I notice executives at FOX News do the same thing!
BRAD: Which books, films, or television shows have most accurately depicted life in the West Wing?
DANA: I thought that the West Wing did a pretty good job at taking what is a grueling 24/7 job and putting it into 44 minutes of television. It's not like people are making major policy decisions as they walk from the Oval Office to the Press Secretary's desk, but I appreciated how they could distill an issue into one episode. And the quick wit was realistic – everyone I've ever known that has worked in a White House is smart as a whip. I also think that Homeland is very credible. It's impossible to describe exactly how it is to work in the White House. It's exhilarating and frustrating and exhausting and wonderful. Recently, I watched the whole series of The House of Cards, and I have to say – that was excellent. It also might be the first time that I can remember that Democrats aren't portrayed as the angels.
As for books, I'm about to read Watergate by Thomas Mallon, which I have on good authority is very good. And have you heard about this guy Brad Thor? His books are excellent!
BRAD: What sparked your interest in politics and what advice do you have for young people interested in careers in public service or in the press?
DANA: When I was 8 years old, my dad started a tradition with me whereby I had to read the Rocky Mountain News and the Denver Post before he got home and have picked out two articles to discuss with him before dinner. I think that's where my interest started. My first political memory that I recall was the inauguration of Ronald Reagan. My grandmother used to say, "Oh, that man sure has a beautiful head of hair." I also remember that we used to have a quick family meeting on a Saturday to decide if we were going to go to the early or late service on Sunday morning. I always opted for the early service so that we could get home in time for the Sunday shows.
And then as I went through junior high and high school, I joined the speech and debate team and participated in the extemporaneous speaking category. That meant you had to be up on current events and we carried around big file boxes with our Newsweek and Time clippings that were highlighted and dog-eared so that we could refer to the facts during our speeches. That experience helped me get a full ride scholarship to college, and it's served me well ever since. Just ask the President and my husband – I never lose an argument. At least they learned to let me think I'd won.
My advice to young people is to read everything they can get their hands on – from the classics to travelogues to spy novels…and from the editorial pages to the blogs to the monthly magazines. One of the great joys I've found in life is that every day I feel like I knew less than the previous day, and I just yearn for more information. I'm blessed with the opportunity on The Five to have time to read and think about issues all of the time. I originally wanted to be a newscaster – then I realized I didn't like that very much. I was young and from the West – I'd never really experienced liberal bias before graduate school, and it didn't sit well with me. So I left Illinois and went back to waiting tables in Denver. At the time I spoke excellent Spanish and thought I wanted to live in the Southwest. But one thing led to another and I ended up working for a Congressman from Colorado and served as a press secretary on the Hill. Through keeping up with friends and contacts, eventually I was asked to come back to Washington, right after the 9/11 attacks. I'd never met George W. Bush, but I'd long been a supporter. He gave me the greatest gift – his confidence in my abilities – and for that I will always be grateful because it gave me the freedom to explore new opportunities and be thankful for all of them.
BRAD: I love "The Five" because it's both an entertaining and informative show, which succeeds at the intersection of politics and pop culture. Because most people's personal, political, and professional lives are so intertwined, "The Five" really melds with the way we think and live. In your opinion, what's the most important role of culture shapers in American media and the arts today?
DANA: I wish I could tell you what's in "The Five's" secret sauce, but truthfully I am still trying to figure out our success. There are 50 percent fewer households watching television when our show is on at 5 p.m. than in the primetime hours, yet we regularly are the number two show in cable news. That means to me that people are enjoying listening to different opinions and watching a debate that isn't angry and where there are a lot of laughs. We enjoy each other's company and the commercial breaks are even funnier than the segments. And we use social media to interact with our viewers, often checking our tweets during the breaks (usually so we can correct something Bob Beckel said in the previous segment!). I live with a lot of gratitude for the show's success and hope we can keep it up.