GEAR
"Auto racing, bull fighting, and mountain climbing are the only real sports…all the others are games." – Ernest Hemingway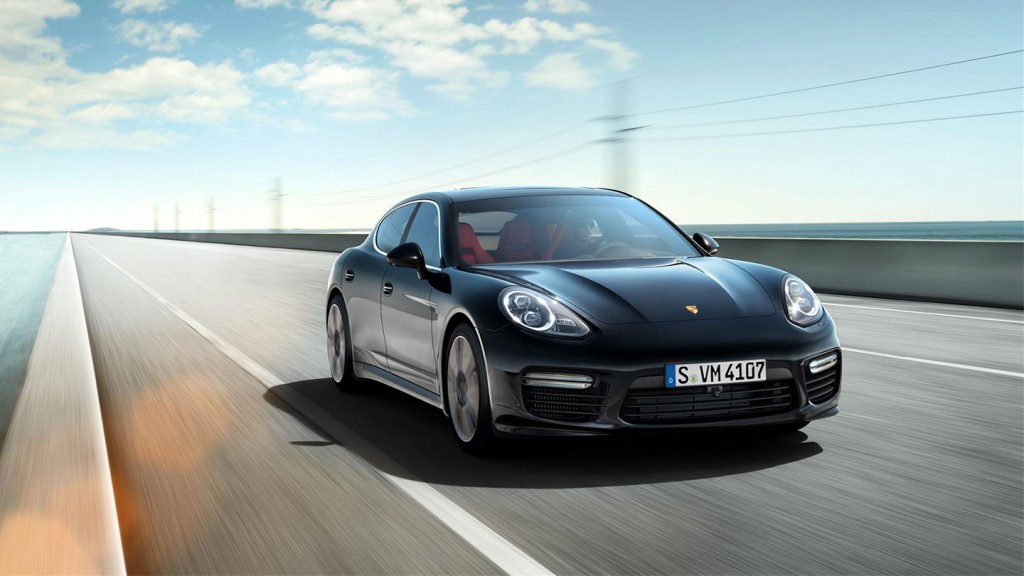 Cars
When Scot Harvath pulled up to the Hotel du Eden Roc in a rented Porsche Panamera Turbo in FOREIGN INFLUENCE, his was the least expensive car in the lot. Lined up in front of the hotel were some of the most exotic and exciting cars in the world, including:
FOOD & DRINK
"Pizza makes me think that anything is possible." – Henry Rollins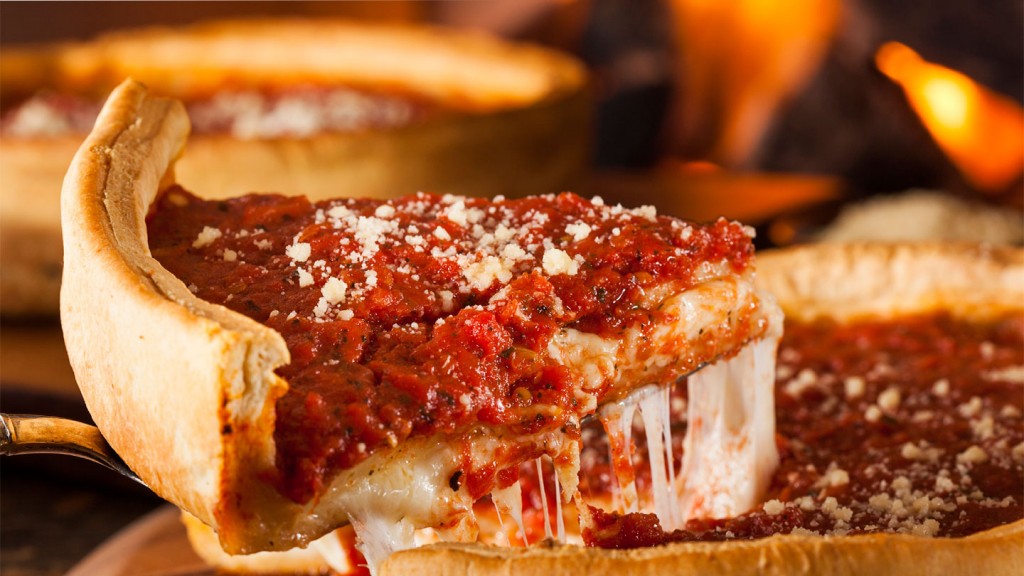 These are two of my favorite recipes in honor of my old hometown, Chicago – which was featured prominently in FOREIGN INFLUENCE.
Chicago Pizza
Crust
4 C all-purpose flour
3 T corn meal
1 3/4 t salt
2 3/4 t instant yeast
In a large bowl, combine dry ingredients above.
2 T olive oil
4 T butter-melted
2 T vegetable oil
1 C + 2 T lukewarm water
In a small bowl, combine wet ingredients above.
Directions:
Slowly incorporate the wet ingredients into the dry ingredients until it forms a ball (you can use a mixer with the dough blade, or do this by hand). Knead (by hand or mixer) until the dough is smooth (about 7 minutes with a mixer, longer by hand).
Place dough in a lightly oiled bowl, cover with a towel, and place in cold oven with the oven light on, and allow to rise for at least an hour (the dough should look puffy and be about double in size).
While waiting for dough to rise, take one 14" or two 9" round cake pans, spray with non-stick spray, and pour in 4 T olive oil.
When dough is ready, stretch/roll out into a large circle-bigger than your pan (cut in half and do the same if using 2 pans). Swirl the oil in the pan so that the bottom and sides are oiled. Lay dough into the pan, and stretch some of the dough up the sides of the pan − you want dough to go to the top of the pan if possible. Cover and let the dough rest 15 minutes. Preheat oven to 425 degrees and prepare the rest of the pizza ingredients.
Pizza Filling
3/4 # sliced mozzarella cheese (from the deli)
28 oz can diced tomatoes-drain in colander for at least 10-15 minutes
3-4 garlic cloves-peeled and minced, or microplaned
1 T sugar
1 t each of dried basil, rosemary, and oregano
1 C freshly grated Parmesan cheese
2 T olive oil
Directions:
Combine drained tomatoes, garlic, sugar, herbs, and add salt to taste.
Bake the crust(s) for 10 minutes, until it's set and just starting to brown. Remove from oven. Cover the bottom of each crust with the mozzarella (try to make it somewhat even and completely cover the bottom of the crust). Optional: may add 1 # cooked Italian sausage, or 3 C sautéed vegetables. Then layer on the tomato mixture. Sprinkle the top with the grated Parmesan cheese, and drizzle with the olive oil. (If using 2 pans, use half the ingredients on each pizza).
Bake at 425 for 20-25 minutes, until the filling is bubbly, and the topping and dough are golden brown. Remove from the oven and place on a wire rack to cool for approximately 15 minutes (it will be too oozy if you skip this step). Cut pizza and serve.
Chicago Dog
"The noblest of all dogs is the hot dog; it feeds the hand that bites it." – Lawrence J. Peter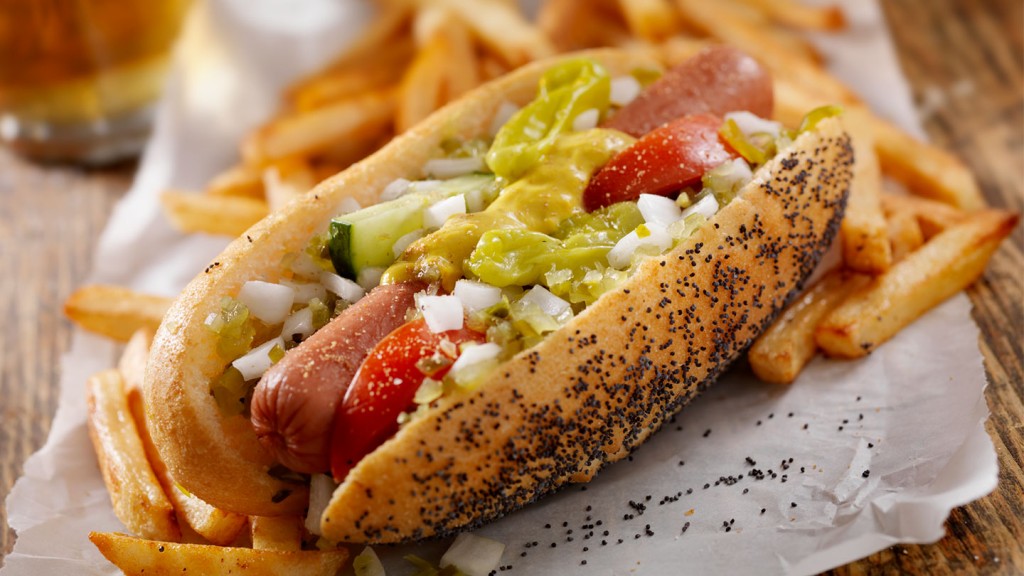 Poppy seed hot dog buns
Vienna Beef hot dogs
Yellow mustard
Sweet green pickle relish
Chopped onion
Tomato wedges
Dill pickle spear
Sport peppers
Celery salt
Directions:
Steam buns and cook hot dogs according to package directions. Arrange Chicago Dog in this order: bun, mustard, pickle relish, onion, dill pickle, hot dog with tomato wedge on either side, sport peppers, sprinkle celery salt on top. There is no ketchup on a Chicago Dog!!
Enjoy your Chicago meal with a Goose Island or 312 beer from Chicago! Or try…
BEVERAGE PAIRING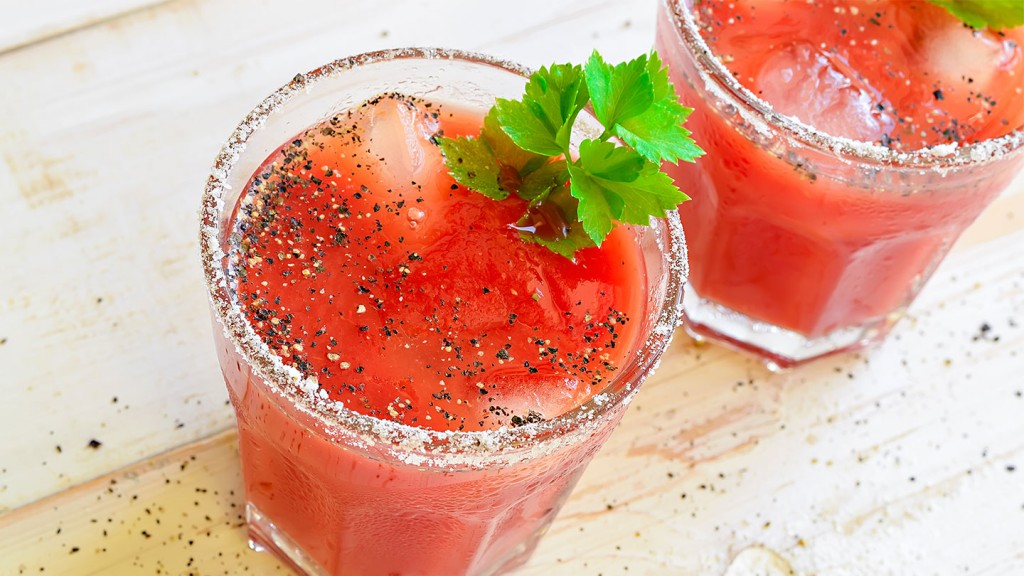 Bloody Mary
When we toast with a Bloody Mary garnished with a celery stick, it is thanks to Butch McGuire. Butch opened his eponymous bar in my old Chicago neighborhood and was known as a bartending innovator. Butch's Bloody Mary is a special mix of:
Vodka
Bloody Mary Mix
Worcestershire
Lime
Celery Salt
And of course a celery stick!
DESTINATION
"In Amsterdam the water is the mistress and the land the vassal. Throughout the city there are as many canals and drawbridges as bracelets on a Gypsy's bronzed arms." – Felix Marti-Ibanez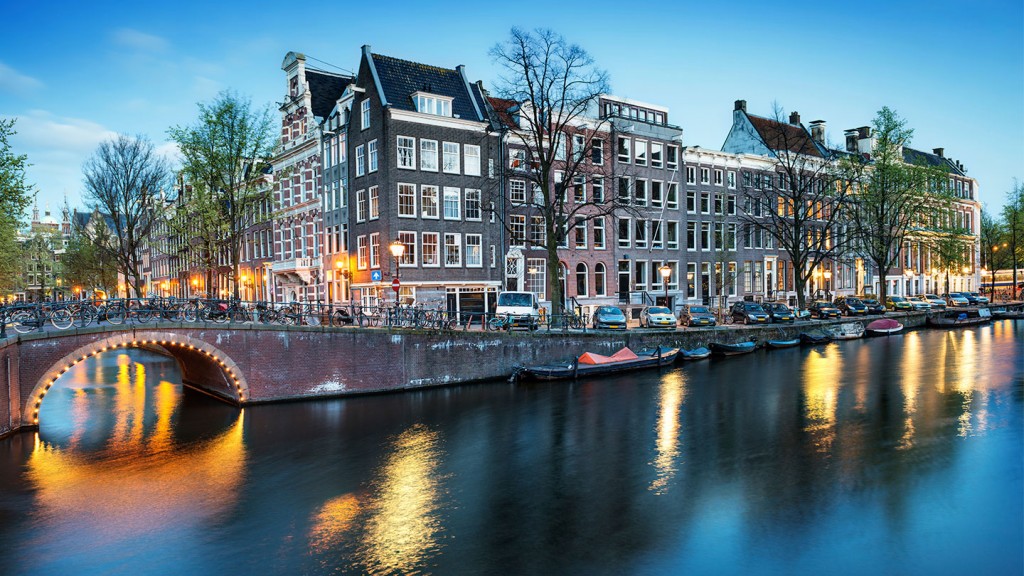 Amsterdam
The Netherlands' capital city began as a small fishing village and today is the country's cultural center as well as one of the financial centers of Europe. The best ways to tour, "the Venice of the north," are, naturally, by boat, but also by bicycle. In fact, Amsterdam is known as the most bike-friendly capital in the world. 
Here are my top picks for Amsterdam by land and by sea:
For a serene start that offers captivating views and a great perspective on the local architecture, hop on a Rondvaart canal boat tour. These boats were built to navigate Amsterdam's low bridges and are a great way to experience the local architecture.
The National Maritime Museum is a monument on land to the Dutch seafaring history. The museum reopened after an extensive renovation in 2011, but one of the highlights remains the replica of The Amsterdam, a 16th century ship that sank on its maiden voyage.
The Amstelkring Museum in the Red Light district, ironically, houses a Catholic church. This former home of a rich merchant is worth a visit for a look at the 17th century period rooms alone!
The Rijks Museum is to Amsterdam what The Louvre is to Paris. The less grand scale of the Rijks makes it more accessible, a wonderful feature when viewing Rembrandt's works, including his most notable, The Nightwatch.
For an alternative view of the local culture, the Tattoo Museum, the world's first of its kind, features historical equipment, photographs and artifacts all about tattoos.
The Heineken Brewery in town produced its last can of beer in 1988, after brewing here for 120 years. Today, you can enjoy the Heineken Experience, a tour of the historic brew house and a tasting of the famous Dutch beer.
A day trip to the university town of Utrecht adds another dimension to the Dutch experience. Here you can climb all 465 steps to the top of the Dom Tower. On a clear day you can see all the way back to Amsterdam from the bell tower.
CONVERSATION STARTERS
"When you look back on life, your greatest regrets won't be the things you did, but rather the things you didn't." – Brad Thor
Regret
In FOREIGN INFLUENCE, Padre Peio opens up to Harvath about his past and his calling, and reveals to Scot his biggest regret – not having had children with his wife. Peio's revelation sticks with Harvath, as he draws parallels between their lives and life choices. Harvath has to put these considerations aside during his mission, but Peio certainly makes him think.
What does Peio's biggest regret say about him?

 

What would you have expected his biggest regret to be?
Do you believe Scot Harvath has any regrets?

 

If so, what might they be?
When in your life have you regretted a choice?

 

How did you handle your regret?

 

Did you alter your decision or action?

 

Did it affect future choices?
Extras
Click here to see Book Club Questions for Foreign Influence.
Read a Q & A with Brad Thor about Foreign Influence here.