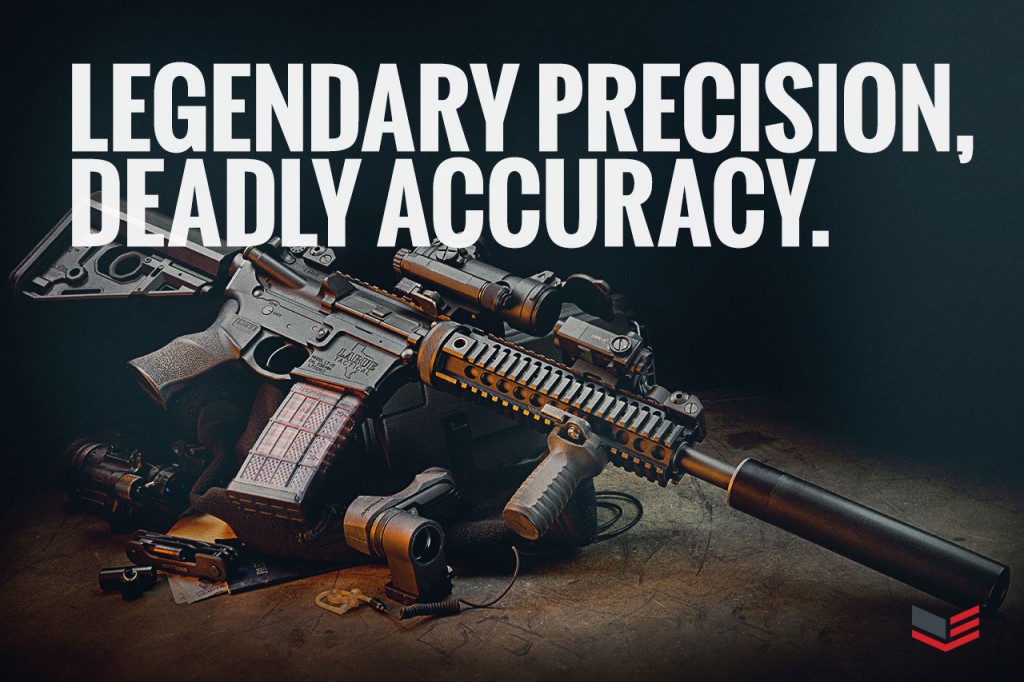 LaRue rifles figure prominently in my novels – and for very good reason. Their Tactical Stealth system's precision is legendary. Using 77-Grain match ammunition, the 12″ barreled version is capable of hitting 4″ steel plates at 400 meters. You read that right. 12" barrels hitting 4" steel at 400 meters – an amazing and deadly accurate accomplishment.
Simply put, LaRue rifles are some of the best damn rifles on the planet.
Want to learn more + see a picture of one of my personal LaRue rifles? Make sure you're signed up for my exclusive November newsletter.