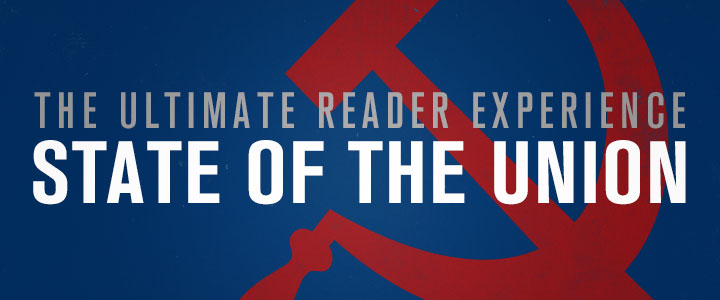 "All our sweetest hours fly fastest." – Virgil
GEAR
Timing is everything, especially when lives hang in the balance as they do in STATE OF THE UNION. I am an unabashed watch lover – and if the watches have an American connection, I love them even more. Here are three timeless timepieces that are all-purpose and all-American.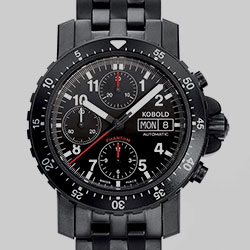 Scot Harvath has worn Kobold's Phantom Tactical in multiple novels and I wear one myself. I am delighted to serve as a Kobold Ambassador and proud to be a brand champion of these amazing products.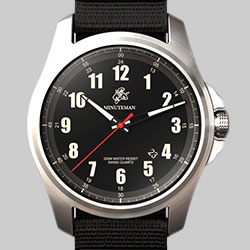 25% of the profit from this Minuteman model goes to charities that assist veterans and their families.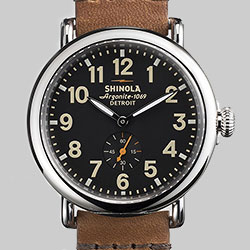 Companies like Shinola are creating great products and the next great American comeback story by investing in Detroit's future.
"Seize the moment. Remember all those women on the Titanic who waved off the dessert cart." – Erma Bombeck
Food & Drink

Kartoffelpuffer (Potato Pancakes)
(Serves 4-6 as an appetizer)
Ingredients:
1 onion – peeled, grated
1 baking potato – peeled, grated
¼ C all purpose flour
1 t Kosher salt
¼ t pepper – freshly ground
1 egg – beaten
Pinch baking powder
2T vegetable oil – canola works well
Directions:
Place a double layer of cheesecloth in a colander, and add the onion and potato. Wrap the cheesecloth around the mixture, and squeeze out as much liquid as possible. Let stand, then squeeze again-this mixture truly needs to be DRY. Place mixture in large bowl, add flour, salt, pepper, baking powder, and egg, and gently, but completely combine.
In a large skillet (preferably cast-iron), heat 2 T oil until shimmering on medium to medium-high. Drop 1/4 C of the potato mixture into the skillet and flatten with the back of the spoon, repeat to fill skillet. Cook until the edges are golden 1 ½ to 2 minutes. Flip and cook until golden on the bottom, about 1 minute. Drain on paper towels. Repeat with remaining potato mixture, adding more oil if needed.
If you cook these earlier in the day, or if they are not as crisp as you would like, place pancakes on a cookie sheet, and reheat in a 400-degree oven until they are to your liking.
Kartoffelpuffer are traditionally served with applesauce and sour cream (or Crème Fraiche) on the side.
Applesauce

3-6 T granulated sugar
½ t cinnamon
5 Granny Smith apples – peeled, cored, cut into medium chunks
1 lemon – zested
1 C water
In a large pot combine: water, 3T sugar (more if you want it sweeter), cinnamon, lemon zest, and apples. Bring to a boil over medium heat and cook until apples are soft, 8-10 minutes. Taste for sweetness, and add more sugar if desired. Mash into your desired consistency. Let cool to room temperature.
Cinnamon Crème Fraiche
1 C Crème Fraiche
1t ground cinnamon
Whisk together Crème Fraiche and cinnamon, cover, refrigerate for at least 30 minutes prior to serving.

Nixie's Brothel Martini
Ingredients:
Preparation
Pour a little bit of dry vermouth in a chilled martini glass and swirl to coat the inside of the glass, then pour out excess vermouth. In a shaker full of ice, gently swirl or stir the vodka before straining into glass-this is to give you cold vodka. Garnish with olives or lemon twist and add rocks (ice cubes) if you like.
Other Spirits:
Spirits: Scotch, Bourbon
Beer Suggestion:
German varieties such as Baren Pils
Wine Suggestions:
White – Alsatian (Alsace Sylvaner) Sparkling wine, Pinot Gris, Chardonnay
Red – Bordeaux or Burgundy
"The world is a book and those who do not travel read only one page." – Saint Augustine
Destination

Brad's Berlin
The German capital is a bustling metropolis where east meets west and old meets new. Germany's largest city is also the backdrop for much of my thriller,STATE OF THE UNION.
Here are my top picks for a vibrant trip through, "The Grey City."
Brandenburg Gate: This former dividing line between east and west is the perfect place to center yourself in the city.
Berlin Wall: One of the most infamous barriers in history, the Berlin Wall also serves as a gallery of artistic expressions from the fight for freedom.
Checkpoint Charlie Museum: Not limited solely to Berlin's history, this museum is a monument to the human spirit and the universal struggle for freedom.
Church of Franciscan Monastery: The ruins of this beautiful church include a sculpture garden and an outdoor theater.
Television Tower: You can see the tower from almost anywhere in Berlin and the views from atop it are unparalleled.
Tiergarten and Viktoriapark: Tiergarten is the most popular city park, while Viktoriapark offers an alternate urban oasis complete with a hidden waterfall!
Victory Column: The 285-step climb to the top of the viewing platform near the top of the column commemorating Prussia's victory over France in the 19th century is well worth it. Don't forget to look up to see the golden statue of the Goddess Victoria.
Kaiser Wilhelm Memorial Church: One of my favorite spots in Berlin, the church serves as a reminder of the 1943 air raids and WWII tragedies. vIt also houses one of the most amazing organs in the world!
Pergamon Museum: The Pergamon is one of the world's renowned ancient history museums. Among its treasures is the Pergamon Altar from the second century B.C. The altar takes up a city block and was rebuilt stone by stone from its original location in Turkey.
Airlift Memorial: The concrete monument serves as a reminder of the Western Allies' lifeline to West Berlin when the Soviet Union blocked all inroads and sustenance had to be provided via air transport.
World War II Bunkers: A tour of Berlin would not be complete without a trip underground to visit the chilling bunker complex preserved to provide an all-too-real picture of life in wartime.
"Anyone can hold the helm when the sea is calm." – Publilius Syrus
Conversation Starters
Leadership
In STATE OF THE UNION, we learn that Gary Lawlor modeled himself in many ways after General George S. Patton. Lawlor often quotes the famous American general. I hope the following Patton quotes inspire interesting conversations.
"Do not fear failure."
What do you fear? Have you ever overcome a fear? If so, how? When have you failed? What is a benefit to personal failure?

"Do more than is required of you."
Would you say that you generally do more, less, or precisely what is required of you? When you have done more than was required, what was the outcome?

"Make your plans fit the circumstances."
What does this statement mean to you? Why might this be an important strategy in the military? In day-to-day life? Have you ever made your plans fit your circumstances, and, if so, how did that situation turn out?

"There is only one type of discipline – perfect discipline."
Do you agree with this statement? Why or why not? About which things in your life are you disciplined? Would you characterize your discipline as perfect?

Extras
Click here to see the Book Club Questions for State of the Union.