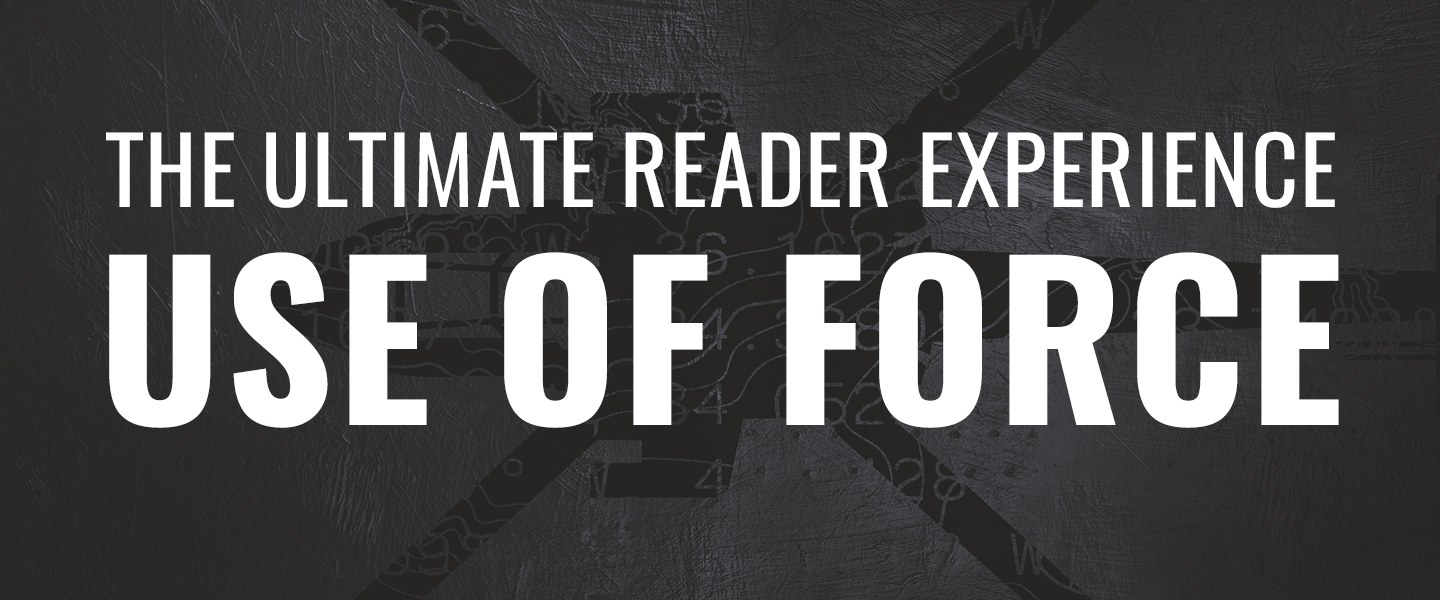 DESTINATION:
"To have seen Italy without having seen Sicily is not to have seen Italy at all, for Sicily is the clue to everything." –Goethe
SICILY: Around the Island in 8 Stops
The largest island in the Mediterranean Sea, Sicily is a study in contrasts – from fiery volcanoes and the cool blue sea to ancient ruins and a bustling capital city – that offers visitors an intensely Italian experience. Ruled by Greeks, Romans, Arabs, Normans, and Spaniards, before becoming part of Italy in 1860, and situated at the crossroads of Europe and Africa, the island is influenced by a myriad of cultures.
A leisurely loop around the island provides a sampling of Sicily's diverse terrain and an array of attractions — not to mention, a number of locations straight out of USE OF FORCE:
Palermo is not only Sicily's capital, but the backdrop for much of the action in USE OF FORCE. Among the medieval streets in Palermo's old town, Il Gatto Nero nightclub is central to Harvath's mission. Also in the historic old town area, is Palermo's largest open-air market, Mercato Ballaro.
Important Palermitan architectural sites not to be missed include a pristine example of Norman architecture, the Palazzo di Normanni, and a pair of Baroque churches, Chiesa del Gesu and Chiesa del Santa Catarina.
Monreale, a short side trip inland from Palermo, boasts verdant valley views and delicious produce (think almonds, olives, and oranges). Monreale is best known for the design and mosaics within the Norman Byzantine Monreale Cathedral.
Cefalu, a small coastal city about an hour's drive east from Palermo, offers a respite from sightseeing with its beautiful beaches. While the town is known for its seaside location, shops, and restaurants, the distinctive Norman Cefalu Cathedral is worth a stop.
Further east, Mount Etna is an adventurer's wonderland, with its landscape of lava, black sand, and rocks that can be explored on foot, by donkey, skis, or cable car. Formed 35,000 years ago, this active volcano offers spectacular views from its perch more than 10,000 feet above sea level.
Ragusa, a picture-perfect hilltop town in southwestern Sicily, was rebuilt in the Baroque style after a great earthquake devastated the area in 1693. The historic hillside area known as Ragusa Ibla is often used as the set for films and television programs, with its winding streets and Baroque basilica, the Duomo di San Giorgio.
A unique site near Sicily's center, the Villa Romana del Casale boasts one of the most expansive collections of Roman mosaics in the world. The Villa is just outside art-filled Piazza Armerina.
From Agrigento along Sicily's southern coast, travelers can view and venture to "the Valley of the Temples." Technically not a valley, this archaeological area is likened to an open-air museum exhibiting eight Greek temples renowned for their preservation.
In Sicily's "wild west," Marsala, is a relaxed town perfect for ending a Sicilian tour. Besides the renowned wine and wineries, there is a charming old part of town chock full of churches, cafes, and cobblestones. The preserved Punic warship in the local archaeological museum is a fitting finale to a visit to the town whose name translates to Port of God in Arabic.
---
FOOD & DRINK:
"Sicily is the pearl of this century…Since old times, travelers from the most far away country…boast of its merits, praise its territory, rave about its extraordinary beauty, and highlight its strengths…because it brings together the best aspects from every other country." -Al-Idrisi Arab geographer, The Book of Roger, 1138–54
Negroni
The Negroni is a classic Italian aperitivo made of equal parts Campari, gin, and sweet vermouth. Legend has it that the cocktail dates back to Florence, Italy in 1919, and Count Camillo Negroni who asked his bartender to fortify his preferred drink, The Americano, made with Campari and soda water.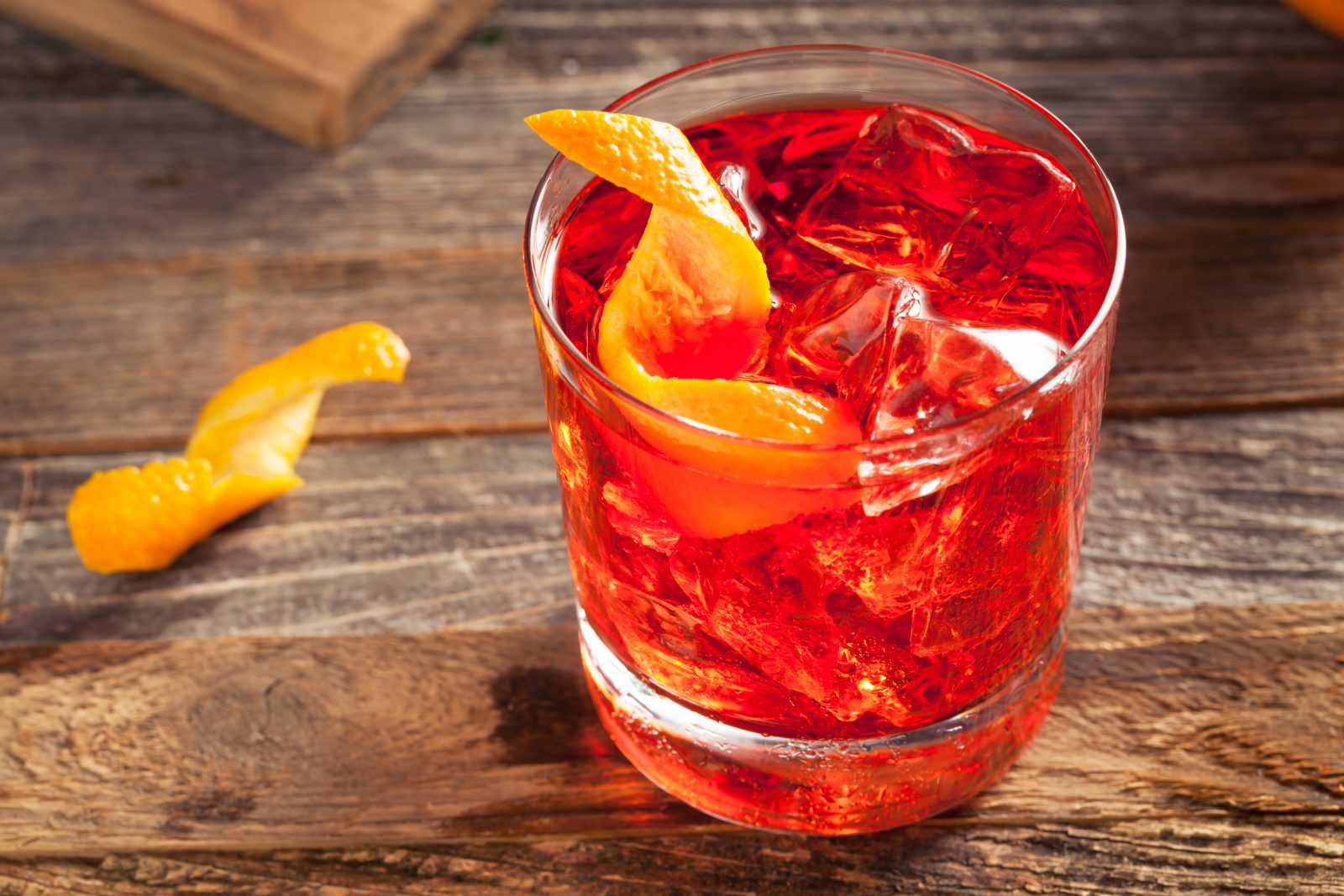 In USE OF FORCE, Ravshan Tursunov orders a Negroni at the bar of Ranieri, a café in Reggio di Calabria.
Recipe
1 oz Campari
1 oz Gin
1 oz sweet vermouth
Garnish with a lemon twist
"Food is more essential than clothes." — Sicilian proverb
---
Arancini (Sicilian Rice Balls)
Traditional Sicilian food draws influence from the various cultures that have crossed paths on the island (namely, Greek, French, Spanish, and Arabic) and its varied natural resources – from the mountainside to the sea. The cuisine of capital city Palermo is as well known for street food as for fine dining.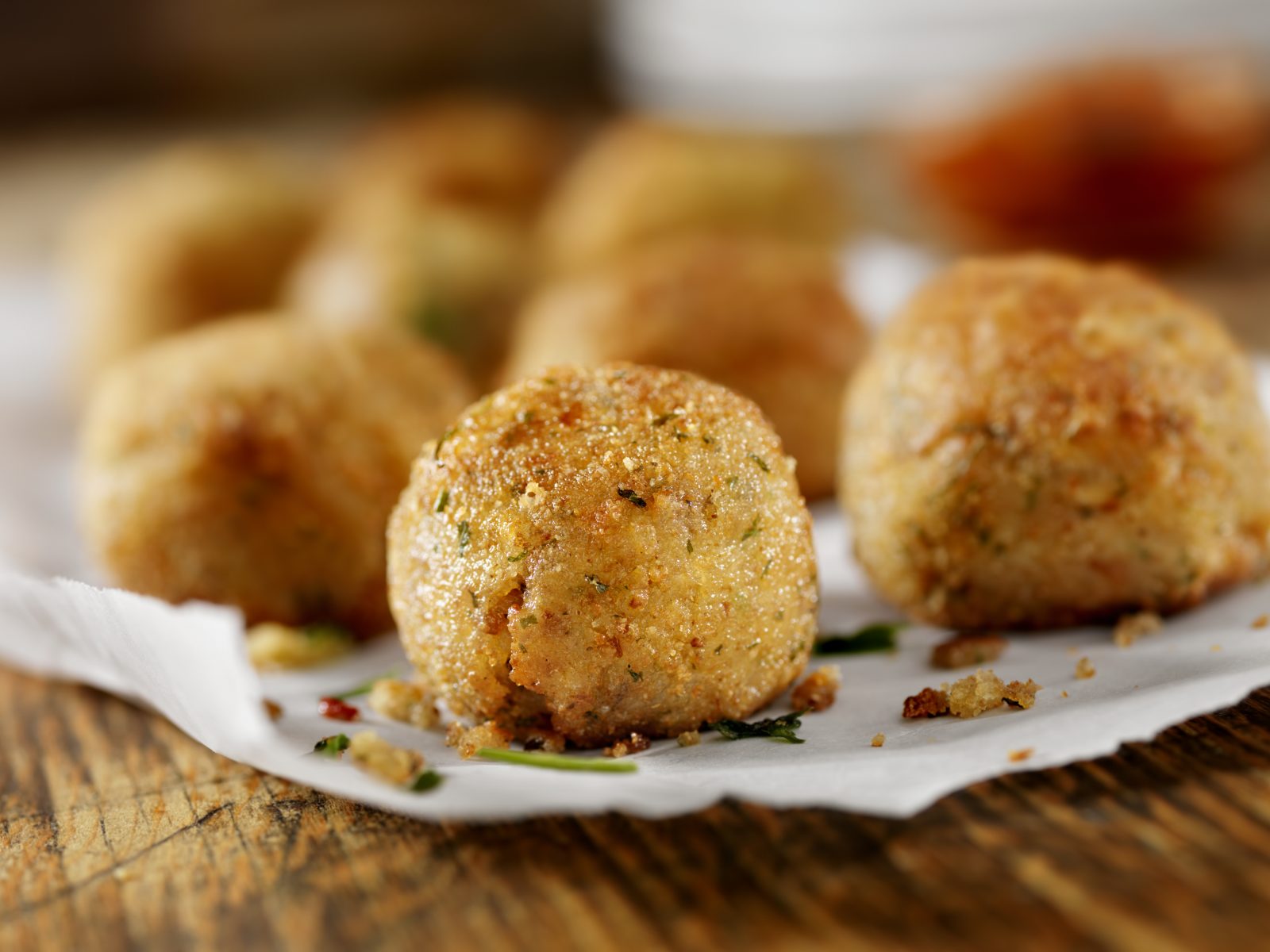 In USE OF FORCE, Scot Harvath meets his team for dinner at Osteria Ballaro, a classic Sicilian restaurant built in the stables of an old palazzo. A sampler of Sicilian street food tops the list of antipasti on the osteria's menu and includes a couple of variations on the classic Arancini, one stuffed with prosciutto and cheese and one with bolognese and peas.
Ingredients
5 cups chicken broth
pinch of saffron
1 tablespoon olive oil
2 tablespoons butter
1/2 small onion, diced
2 cups Arborio, Carnaroli or Aquerello rice
a rind of Parmigiano Reggiano cheese (if you have it) or 2 tablespoons grated cheese
2-3 egg whites
2 cups fresh breadcrumbs (you can also use panko)
1 egg, beaten
about 1 cup (approximately) of meat sauce, bolognese, or ragu
enough vegetable oil (I used Canola) to give you about 4 inches of oil in your pot
Instructions
Heat the broth, add the saffron to it and keep it warm in a pot next to the pot in which you want to make your risotto.
In a medium-size heavy pot, heat the olive oil and butter. Saute the onion with a pinch of salt gently for a few minutes. Do not let it brown. Add the rice, raise the heat a little and toast the rice for a couple of minutes. Add a couple of ladlefuls of broth and stir the risotto. Add the cheese rind. Lower the heat a little – you do not want the mixture to boil, but just to simmer gently. When the rice has absorbed the broth, add two more ladlefuls. You can tell when to add the broth by running your spoon through the mixture. If the liquid immediately fills in the crevice you make, let it cook some more. If it remains clear, it is time to add more broth. Keep adding broth and stirring, repeating until rice is tender, about 25 minutes. You may not use all the broth. If you don't have enough broth, continue with plain water. If you don't have a cheese rind, at this point add the grated cheese and mix. Pour the risotto onto a baking sheet and let cool. You can refrigerate it to let it cool.
Line a baking tray with a sheet of parchment or wax paper. Place the egg whites in a small bowl and beat a little with a fork. Place the breadcrumbs in a small bowl. Place the meat sauce into a small bowl.
Scrape the cooled risotto into a bowl and add the whole beaten egg. Mound some risotto into your hand using a quantity a little smaller than what size you want the finished arancini. With a spoon or your hand, make an indentation in the risotto. Place about a tablespoon of meat sauce in the indentation, add some risotto over the top and gently mold the whole thing into a ball. Roll the arancini in the egg whites and then in the breadcrumbs. Place the arancini onto the wax paper. After they are all done, place them in the fridge for 30 minutes to firm up.
Line a baking sheet with paper towels.
Heat about 4 inches of oil in a small pot or use a fryer if you have one. When the oil becomes hot enough to fry, lower the arancini one at a time into the oil with a handled strainer. Let fry for a few minutes, checking the color so they do not burn and gently rotating them with the strainer. When they are golden brown, remove with the strainer and place on paper towels to drain.
---
CONVERSATION STARTERS:
Cowboy vs. Samurai
In the opening chapters of USE OF FORCE Brad describes the American President's aggressive strategy for combatting – and ultimately eliminating – terrorism:
"…there wasn't a rock big enough for ISIS to crawl under or a hole deep enough to slither down. Wherever its members tried to hide, the United States would find them…America would hunt its enemies to the very ends of the earth. And it would be relentless in doing so."
As in real-life, the fictional president faces the court of public opinion, and, in this case, not everyone agreed with this antagonistic posture:
"They wanted less cowboy and more samurai – wise, patient, striking only when absolutely necessary and then slipping back into the night."
And, then, of course, there are some who prefer no confrontation at all.
Which approach (cowboy, samurai, non-confrontational) do you believe is most effective in dealing with terrorists? Why?
If you were your nation's leader, which methodology would you apply to the plague of terrorism we face today? How might your strategy as President be different from your answer to the question above, weighing your opinion of the best approach to managing public opinion?
What are some examples from history when a "cowboy" attitude was successful? A "samurai" model?
How would you describe yourself in general, more cowboy or more samurai? Would your friends and family agree?
---
BOOK CLUB GUIDE:
Harvath recalls a story Reed Carlton had told him about Max Corvo, an Italian immigrant to the US who rose in the ranks of the OSS, the precursor to the CIA. Corvo's story is about, "risk-taking and win-at-all-cost mentality" and paints a stark contrast between the OSS and the CIA, which, according to Carlton, "fostered creativity and bravery."
Based on what you know about the OSS, how would you assess the organization's effectiveness in intelligence gathering? How do you believe it compares with the today's CIA?
According to the OSS founder, its mantra was, "If you fall, fall forward." What do you think that means? What would you suggest as the CIA's mantra?
Harvath's personal "never quit" philosophy is also discussed in this context: "a philosophy that called for quick and sometimes unorthodox thinking. It required dedication and willingness to do whatever it took."
How would you elaborate on Harvath's personal philosophy? How did his determination "to successfully complete the mission" no matter what serve him in USE OF FORCE? In other missions?
How would you describe your personal philosophy? How has it evolved over your lifetime? What has stayed central to your viewpoint?
Do you see the qualities of Harvath in the generation now coming of age? Yes or no, how will that effect soldiering and spying in the future?