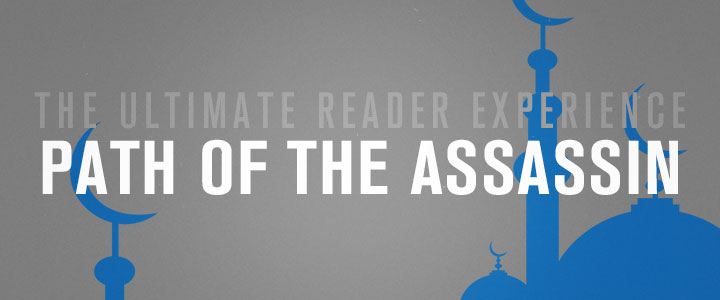 "Perfection is achieved, not when there is nothing more to add, but when there is nothing left to take away." – Antoine de Saint-Exupery
Gear
Assassins and heroes alike crisscross the globe in PATH OF THE ASSASSIN. When Scot Harvath is called into action, he always grabs his fully prepared "go-bag." I keep one in my vehicle and one by the door. Here are three of my favorite backpacks: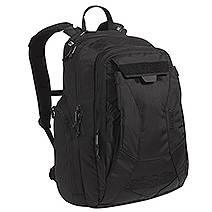 With hidden compartments galore, this is the latest version of my favorite model from CamelBak.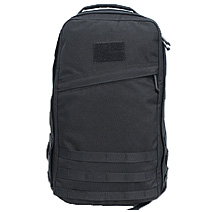 This classic American rucksack is the original (and super-popular) GORUCK.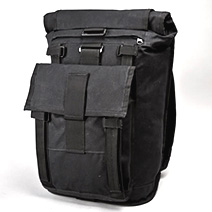 Field Pack: An adaptable and modular pack from Arkiv – great for all kinds of uses.
"One cannot think well, love well, sleep well, if one has not dined well." – Virginia Woolf
Food & Drink

Caprese Salad Skewers (Makes 20 skewers)
Ingredients:
1 pint cherry tomatoes
16 oz bambini bocconcini (baby mozzarella balls)
20 fresh basil leaves
Toothpicks, for skewering
Dressing (combine)
1 tablespoon olive oil
2 tablespoons balsamic vinegar
1 teaspoon Italian seasoning
Salt and pepper, to taste
Directions: Using attractive toothpicks, skewer one bocconcini, one basil leaf, and one cherry tomato (if you are making longer skewers, simply repeat as needed). Arrange in a single layer on your favorite platter. Repeat until ingredients are gone.
Just before serving, drizzle with olive oil, salt, pepper, and balsamic vinegar, or combine the ingredients and allow people to drizzle for themselves. Buon Appetito!

Limoncello Cocktail
Ingredients: (per cocktail)
1 ounce Limoncello
3 ounces lemonade
1/2 ounce cranberry juice
1/2 ounce soda water
1 lemon wedge
Preparation: Add all ingredients, except soda, to a shaker with ice. Shake vigorously and strain into a tall glass filled with ice, top with soda. Garnish with a wedge of lemon. Cin cin!
More beverage suggestions: Fontana Candida Frascati Wine (white) Moretti beer Limoncello
"You may have the universe if I may have Italy." – Giuseppe Verdi
Destination

A Path through Rome's Mysterious and Timeless Treasures
The Forum: The Roman Empire's epicenter, around which the city grew. Also the site of the very first Republic.
The Colosseum: designed to hold 50,000 spectators, is still a spectacle itself!
The Pantheon's: façade hides its remarkable design, which contains no arches or buttresses.
Castel Sant'Angelo: has served as a fortress, a prison, and a palace, but the coolest thing about this site is that it houses an escape route for the Pope.
Piazza Navona: was originally a stadium and inspired a competition between two of Rome's renowned sculptors.
Vatican City: is a 108-acre state, independent of Rome, with its own currency and post office.
The Trevi Fountain: inspired the legend that if you throw in one coin, you will return to Rome; if you throw in two, you will fall in love there; and if you throw in three coins, you will marry in Rome!
Piazza di Spagna (The Spanish Steps): so named because it is adjacent to the Spanish Embassy, is a wonderful spot to sit and people watch.
Keats-Shelley House: is a stone's throw from the Piazza di Spagna and contains the works of numerous English romantic poets, including these eponymous ex-pats.
Galleria Borghese: houses much of the spectacular Borghese collection started by Cardinal Borghese, a nephew of Pope Paul V avid patron and collector of Baroque works. Don't miss the glorious gardens.
Straight Out Of Path Of The Assassin: Day Trip to Frascati A trip to Rome wouldn't be complete without visiting the actual location of the do-or-die climax of PATH OF THE ASSASSIN. You can easily make the quick side trip to Frascati, about 15 miles southeast of Rome, which is where the Pope keeps his summer residence at Castel di Gandolfo and the legendary Frascati wine (also known as the Wine of the Popes) is produced.
"You can have more government, or more freedom, but you can't have both." – Brad Thor
Conversation Starters
Self-Reliance In PATH OF THE ASSASSIN, I warned that "the less people relied on their king, the greater the threat that they would wake up one day and decide they did not need a king anymore."
This concept is as relevant in a republic like the United States as it is in a monarchy. As people become more self-reliant, their need for "big government" and other "big institutions" diminishes, and those structures become less necessary. Never forget that government grows at the expense of freedom.
How does Scot Harvath demonstrate his self-reliance in PATH OF THE ASSASSIN?

Why are some people reluctant to assume more personal responsibility? What are the downsides? What are the upsides?

What happens to the balance of power in a relationship as one party assumes more responsibility?

What are some areas in your life in which you would like to be more self-reliant?

What is the view of government in your community? In your country? How has that changed in the last 5-10 years?
Extras
Click here to see the Book Club Questions for Path of the Assassin.