DESTINATION: GOTLAND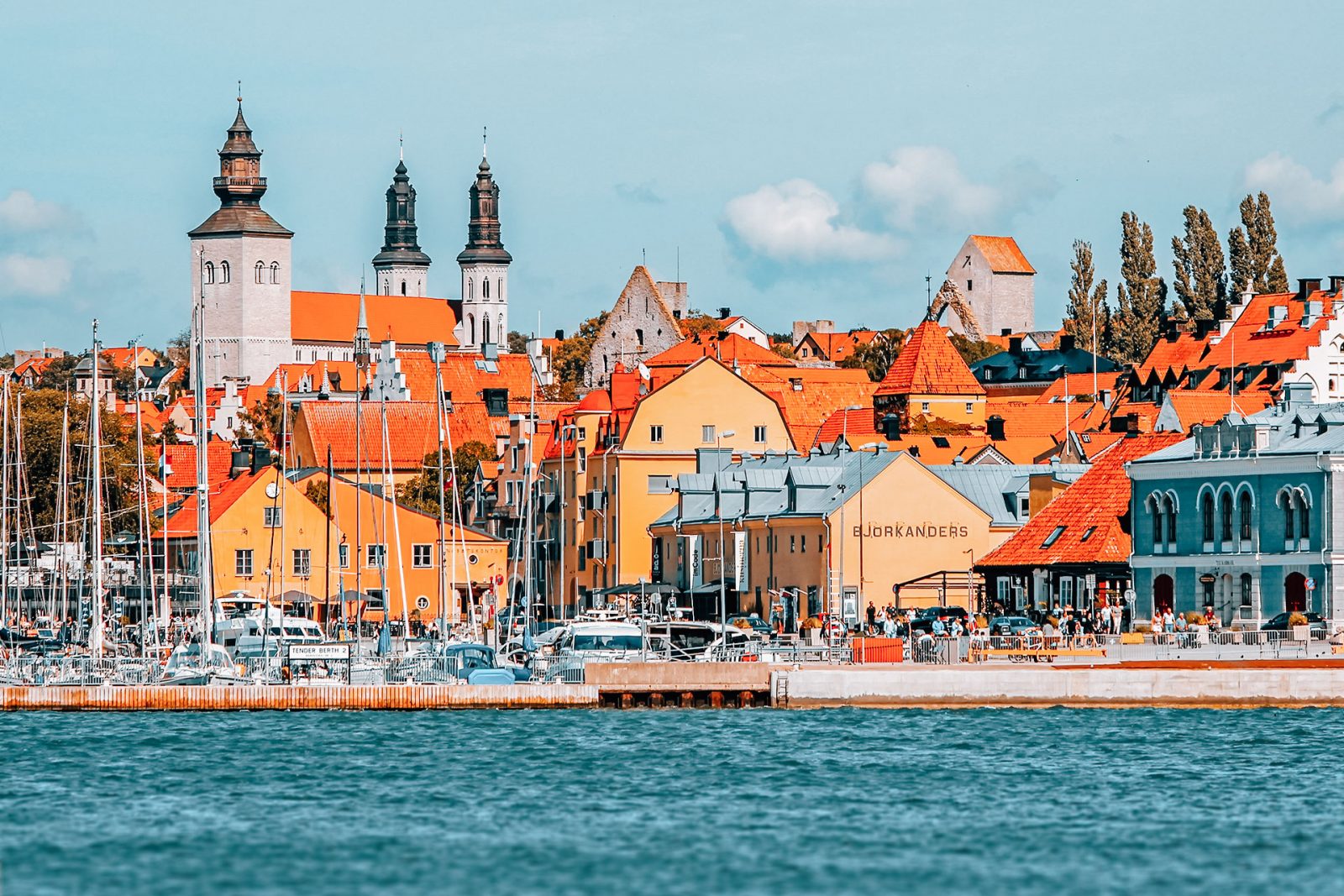 Scot Harvath and his team spend much of their mission in SPYMASTER on the 100-mile-long Swedish island of Gotland.  Known as, "The Pearl of the Baltic" Gotland is the largest island in Sweden and in the Baltic Sea. The activities and attractions around the island are as varied as the terrain – which ranges from the seacoast dotted with limestone rock stacks to lush interior pine forests, from marshes to farmland.  While summer is prime time for tourists, a visit any time of year can be filled with outdoor activities, history, and intrigue.
The 3-hour ferry ride or hour-long flight from Stockholm lands in Visby, a UNESCO World Heritage Site recognized as among the world's best-preserved medieval cities and home to more than one third of the island's inhabitants. Among the notable ruins preserved from the Middle Ages are the Ringmuren, or ring wall, that surrounds the town, and more than a dozen churches. Many of the churches date back to the Middle Ages, such as Visby's iconic Cathedral,  the churches of St Karin (Franciscan) and St Nicolaus (Dominican).
Some of the most recognizable architecture is more eclectic.  The Burmeister House in the center of Donners square is a red wooden building dating back to the mid-17th century and Villa Villekula is the fictional home to Pippi Longstocking in the famous films about the ebullient redheaded girl based on the books by Astrid Lindgren.
In Visby, the Gotland Museum, composed of several structures throughout the town, provides a living history of the island that dates back some 8,000 years. Farther north in Bunge, an open air folk museum offers a more hands-on experience with historic buildings, tools, artifacts, and even games that fully immerse visitors in Gotland's storied past.
Gotland also offers an array of options for activities on the water. The Strandpromenaden, a 5 kilometer boardwalk, connects 4 in-town beaches along Visby's northern coastline.  Sudersand beach on nearby Faro is a popular choice for fun in the sun, and recognized for the iconic rock stacks jutting out of the sea.  For a unique swimming experience, The Blue Lagoon near the northernmost end of the island is an old limestone quarry filled with turquoise water.
Back on dry land, various nature reserves serve as beautiful backdrops for adventure. The Lummelunda cave is part of a reserve of the same name that was established on surrounding land to protect the cave. Stora Karlso, located on its namesake island, is the second oldest nature reserve in the world (second only to Yellowstone National Park), and known as home to spectacular birds and orchids.
Finally, for film buffs, the Bergman Center's exhibits provide a view into the life of filmmaker Ingmar Bergman and how this island and culture shaped his perspective and renowned works.
FOOD & DRINK:
FOOD: TOMATES CREVETTES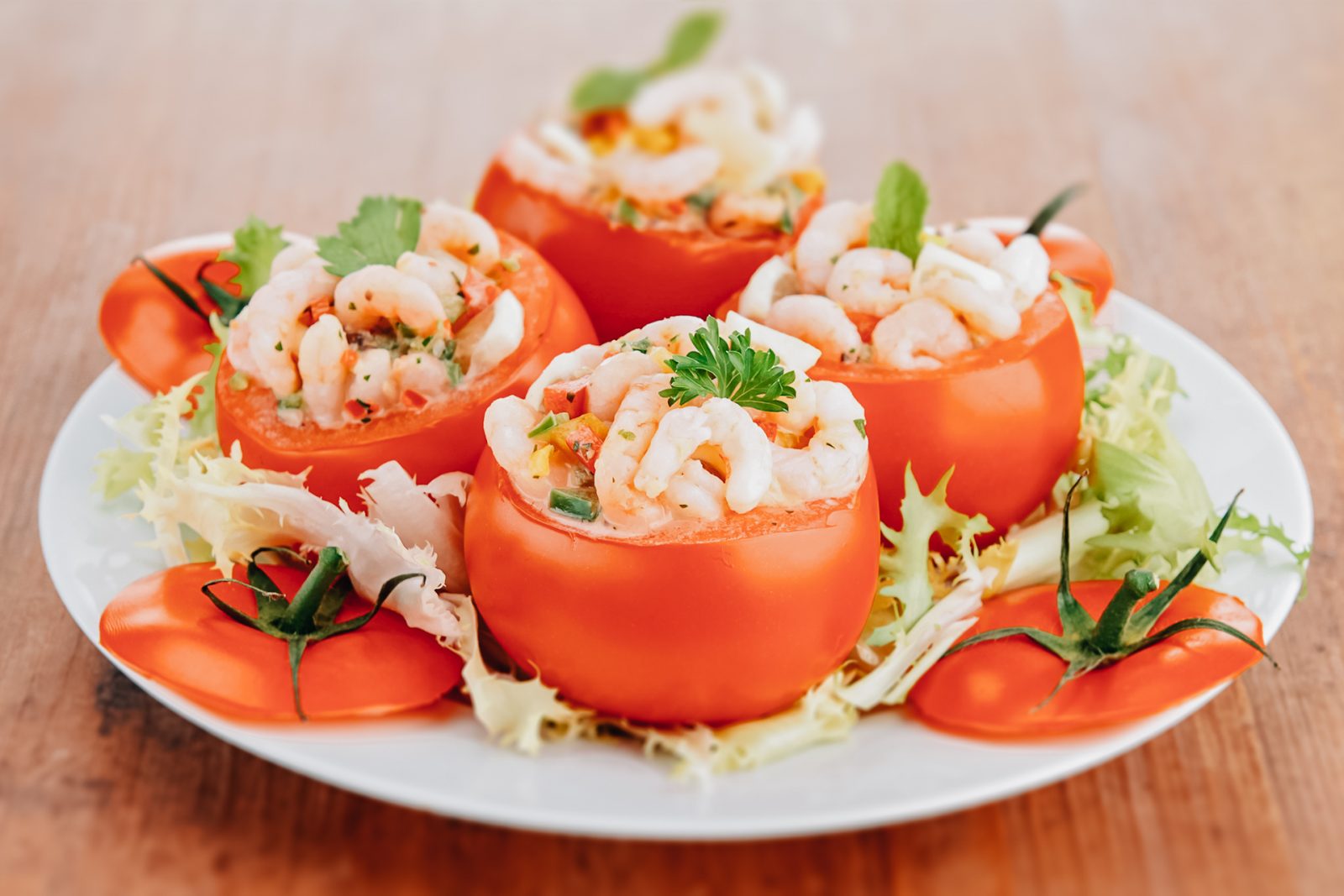 Brad's intriguing character Nicholas, aka "The Troll," is, among other things, a gourmand. In SPYMASTER, Nicholas prepares a feast of Belgian delicacies for Scot Harvath and Monika Jasinksi. The menu includes tomatoes crevettes, a classic Belgian appetizer of tomatoes filled with a chilled shrimp salad.
Ingredients:
4 tomatoes
½ lb. cooked and chilled baby shrimp
4 T mayonnaise
2 T fresh lemon juice
Salt and pepper to taste
Chopped fresh herbs such as parsley, dill, or chives
Slice tops off tomatoes and remove flesh. Combine shrimp, mayonnaise, lemon juice, herbs, and spices. Divide shrimp salad evenly and fill tomatoes. Garnish with extra herbs.
DRINK: KARDAMONKA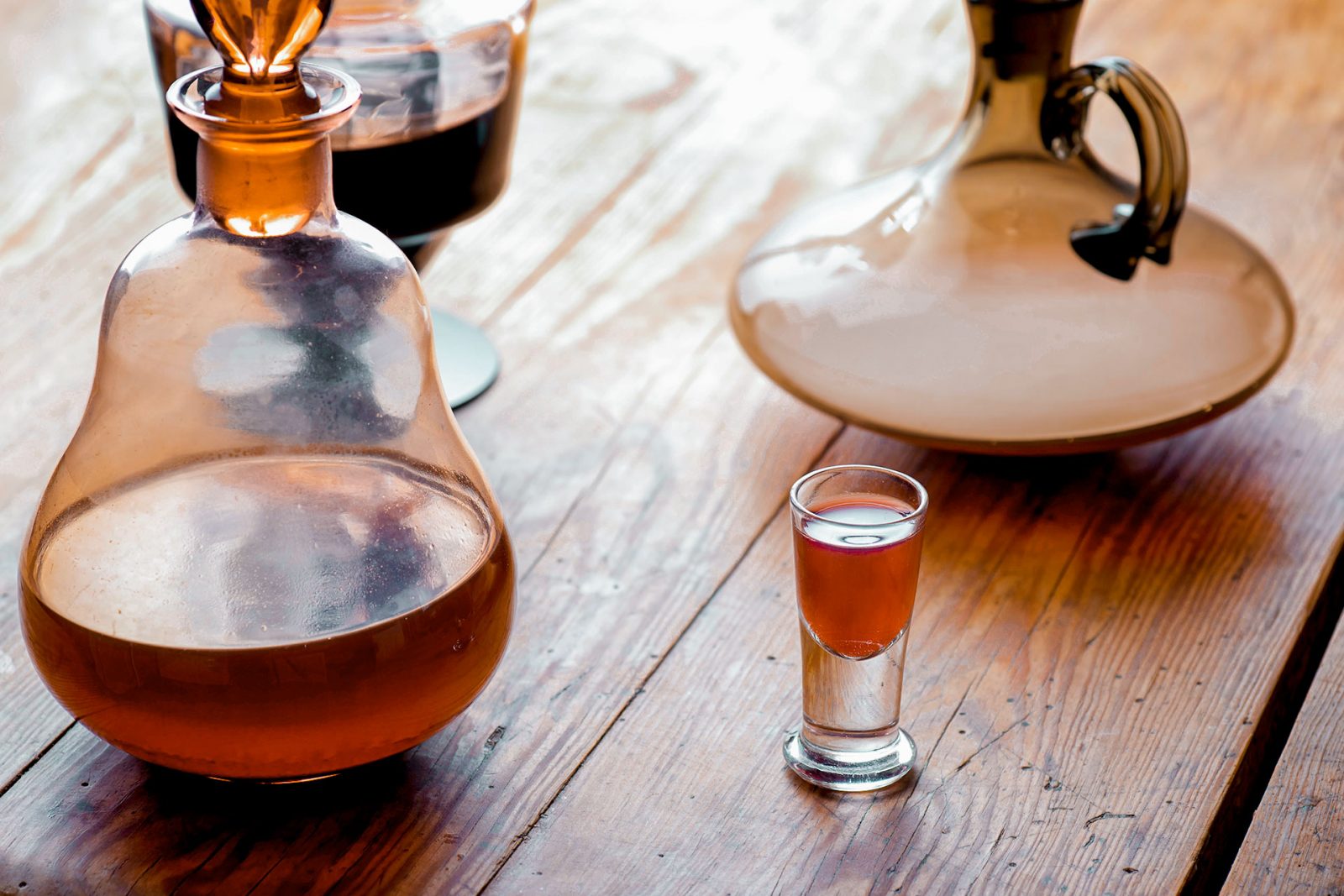 In SPYMASTER, Polish Intelligence officer Tomasz Wójcik enjoys a sip of kardamonka while waiting on a park bench in Belarus. This potent Polish cordial infused with cardamom is simple to prepare, but takes months to reach its full flavor. Traditionally, fruits, herbs, or spices are immersed in a spirit, such as vodka, for several weeks, then strained and sweetened before they are steeped again. Family recipes are often kept secret and handed down among generations.
BOOK CLUB QUESTIONS
In SPYMASTER, Scot Harvath uses performance-enhancing medications. How would you evaluate his choice, given his mission and his "whatever it takes" attitude? How do you feel about professional athletes who use treatments to enhance their performance?
In return for his freedom from imprisonment, Tomasz Wójcik lived in "a prison of sorts" to be at his ill wife's bedside and to able to see his children. Ultimately, he became an indentured servant of Polish Intelligence. Was his trade-off worth it? Would you make the same deal? Why or why not?
Harvath admits he avoided leading The Carlton Group for fear of disappointing "The Old Man." Put yourself in Harvath's shoes, consider his sense of duty against his passion for being at the center of the action — weigh his fears versus the possible opportunities. How would you advise Harvath on this decision?